What Is an Email Alias, and Why is It Important For Your Business?
Key Points:
An email alias is an additional email address you can use to receive emails without exposing your primary email address.
A single email account can have several email aliases with the same or different domains.
When messages are sent to your email aliases, you'll automatically receive them in your main account.
An email alias is one of the best ways to protect the privacy of your primary email address.
You can use email aliases as temporary or disposable email addresses or title designations in a company.
An email alias is an aspect of forwarding an email to a different email address — all emails addressed to the alias are forwarded to one or more specific accounts.
While the alias has a separate inbox, you don't have to open it to manage those emails. The alias email exists to forward all incoming messages to the primary email account.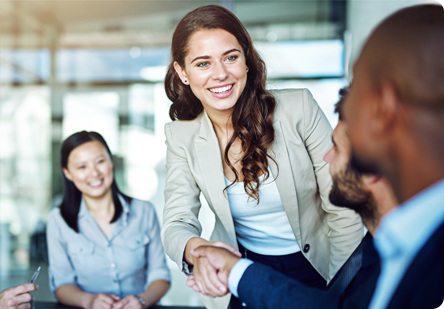 Example of an Email Alias
Consider two accountants working in a company, John and Rachel. The two accountants receive all the invoices from clients, vendors, and contractors.
Later, John leaves the company and is replaced by Drew. The company would want to attach Drew's email address to everything John was handling to receive all the invoices and accounting messages that John was getting.
The best approach the company could take is to create an alias, such as accounting@yourcompanyname.com, and then attach both employees to the email's back end.
When clients and vendors send anything to the accounting email, it'll be delivered to the two accountants. That way, it won't be a big deal if John leaves and Drew replaces him. All the company will have to do is attach Drew to the accounting email alias, which will forward emails to his email address.
Making an email alias is easier compared to contacting all of your vendors, clients, or every other person associated with the account in your business.
When Is an Email Alias Useful in a Business?
An email alias is helpful in different scenarios in a company, including:
1. When Someone in Your Business has Multiple Roles
When anyone in your company has multiple roles, you can create email aliases for them to forward messages to a primary email. The aliases will eliminate the need for switching between different inboxes.
All the email aliases will forward emails to a primary inbox to make it easier to track all received emails.
2. When the Company Wants to Keep Contacts of a Former Employee
You can create alias email addresses for your employees so that you can stay in contact with people who reached out to former employees. The problem with this approach is that you will end up with a stuffed inbox.
The better way would be to add an employee's email address as an alias when they stop working for your company and change the password instead of deleting their account.
3. When You Need a Disposable Email Address
Temporary email addresses are helpful when registering for services. If the idea of a temporary email doesn't seem appealing to you, you can use an email alias as a disposable address instead.
You can delete the alias as soon as you no longer need it and stop receiving emails to that address.
Colorado Computer Support Can Answer All Your Email Alias Questions
An email alias is an excellent way to create a professional digital presence for your business, organize your inbox, and stay private. More importantly, email aliases can improve the efficiency of email inboxes in your company.
At Colorado Computer Support, we can help you with all issues related to email alias in your business. Contact us today to learn more about how email aliases can improve your operational efficiency.