IT Services For Healthcare Organizations In Colorado
Healthcare organizations and rural hospitals in Colorado are facing unique challenges. Many healthcare organizations and rural hospitals in Colorado suffer from staffing shortages and a lack of quality tech support experts with experience in healthcare.
Not to worry, this is where Colorado Computer Support excels.
We provide top-tier technical support for both healthcare organizations and rural hospitals in the state of Colorado.
We understand the specific challenges that these entities face daily, and we are uniquely qualified to help them overcome these challenges. Our experience and expertise can help healthcare organizations and rural hospitals in Colorado improve their operations and better serve their patients. Contact us today to learn more about how we can help you.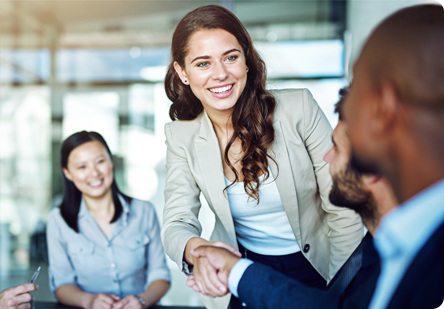 Technology In Colorado Healthcare
The healthcare industry has undergone several significant changes in recent years, thanks to technological advances.
Perhaps the most noticeable change is how patient records are managed. Paper records were the norm in the past, but now many healthcare providers have switched to electronic health records (EHRs). EHRs have several advantages over paper records, including improved accuracy and easier access for patients and providers.
Another change that technology has brought to healthcare is how patients find providers. In the past, patients typically received referrals from their primary care physician or insurance company.
Now, however, patients can use online tools to research providers and read reviews from other patients. This increased transparency can help patients make more informed decisions about their healthcare.
Finally, technology has also changed how healthcare services are delivered. In the past, most healthcare was provided in person, but now more services are being delivered remotely via telemedicine. This can be particularly helpful for patients who live in rural areas or who have difficulty getting to a provider's office.
As you can see, technology has significantly impacted the healthcare industry. While some things have changed, one remains constant: the need for quality IT support.
Healthcare organizations and rural hospitals in Colorado rely on technology to provide quality care to their patients. When something goes wrong with their IT systems, it can significantly impact patient care. That's why it's so important for these entities to have a reliable IT support partner that they can rely on to keep their systems up and running.
Colorado Computer Support is that partner. We have experience supporting healthcare organizations and rural hospitals, and we understand their unique challenges. Contact us today to learn more about how we can help you.
Healthcare IT Services In More Than Just HIPAA
Colorado Computer Support (CCS) is a healthcare IT services provider that understands HIPAA compliance's importance but recognizes that there is much more to providing quality healthcare IT services than just meeting HIPAA guidelines.
CCS has a team of experienced and certified healthcare IT professionals in Colorado who are familiar with all aspects of healthcare IT, from electronic health records (EHRs) and health information exchanges (HIEs) to clinical decision support systems (CDSSs) and telemedicine.
In addition to our broad knowledge base, we also prioritize customer service, which means we will work closely with you to customize a solution that meets your specific needs. When it comes to healthcare IT, CCS is your complete solution.
I have used this service as a physician in the practice of medicine. They are friendly, talented, dedicated, persistent, and very patient. I highly recommend them !!

Dr. David Lenderts
A True Healthcare IT Services Story
Recently, a rural hospital in Colorado lost its IT manager for several years. Facing the daunting task of recruiting a new IT manager and convincing this person that the rural Colorado lifestyle was something to admire, this rural hospital decided to outsource the management of their IT systems to a healthcare IT services company in Colorado with a proven track record of helping medical organizations across the state.
Colorado Computer Support jumped into action and now manages all aspects of his particular rural hospital and many others in Colorado.
By outsourcing their IT needs to Colorado Computer Support, this hospital was able to continue providing exceptional care to their community without interruption. In addition, they have taken advantage of our expertise and experience in healthcare IT, which has helped them improve their overall operations. We are proud to be able to serve this hospital and others like it across the state of Colorado.
Here is a short list of the healthcare IT services provided by Colorado Computer Support:
Managed IT Services: Managed IT services are the staple offering of CCS' healthcare IT services. Every IT services company focusing on Colorado's healthcare will offer managed IT services to some degree. However, some companies are better than others. CCS has over 100+ Google reviews from many satisfied clients. When you trust CCS to manage your IT infrastructure, you immediately have a team of trained healthcare IT professionals ready to help with all your day-to-day IT service needs. With CCS, you can be confident that your IT infrastructure is in good hands. Contact us today to learn more about our healthcare IT services.
HIT Consulting: Regarding healthcare IT, Colorado Computer Support is in a class of its own. We have invested years and significant financial resources into building a team of healthcare IT service professionals dedicated to providing our clients with the best possible service. From securing patient information and ensuring HIPAA compliance to providing medical software solutions, we have the knowledge and experience to meet your healthcare IT needs. In addition, our team is constantly staying up-to-date on the latest industry developments, so you can rest assured that you're always getting the most up-to-date advice and recommendations. If you're looking for top-notch healthcare IT services in Colorado, look no further than Colorado Computer Support.
Patient Data Security & Confidentiality: No one wants to see their medical records for sale on the black market. CCS understands the importance of data security, patient confidentiality, and the overall security of your medical practice, clinic, or hospital. CCS are cybersecurity and data protection experts and work with our medical clients to ensure they don't become victims of cyber events such as ransomware attacks, data theft, HIPAA violation, or any other cybersecurity breach. We know that cyberattacks can happen to any organization, no matter how big or small. We have the experience and expertise to help you recover from an attack and prevent future ones. Contact us today to learn more about our services and how we can help you protect your medical practice.
HIPAA: As a business associate, CCS must comply with the HIPAA Privacy Rule, which establishes national standards to protect individuals' medical records and other personal health information. To comply with the Rule, CCS must take reasonable steps to safeguard Protected Health Information (PHI) from unauthorized use or disclosure. PHI is any information about a patient that can be used to identify them and created or received by a healthcare provider. The Privacy Rule sets out specific requirements for how covered entities must handle PHI, including how it can be used and disclosed, as well as patients' rights concerning their PHI. Colorado healthcare organizations are required to comply with the Privacy Rule to avoid federal penalties. CCS is committed to helping our clients meet their obligations under the Privacy Rule, and we have a team of experts who can help you ensure compliance with all HIPAA requirements.
Healthcare IT Spans Many Different Practice Areas
Colorado Computer Support has been providing specialized IT services to medical practices, dental offices, and hospitals across the state for over 20+ years. We understand the healthcare industry's unique needs and are dedicated to providing our clients with the best possible service. From electronic health records and practice management software to secure data storage and disaster recovery, we have the experience and expertise to keep your medical practice running smoothly. Our team of certified IT professionals is available 24/7 to provide support and assistance, and we offer a wide range of affordable service plans to meet your specific needs.
What Types Of Healthcare Organizations Can We Work With
Rural Hospitals Across Colorado
Urgent Care Centers
Specialty Practices
Dentists & Dental Professionals
Ambulatory Care Centers
Small Doctor's Officer
Local Hospital Groups
Colorado Computer Support provides healthcare IT services for all medical professionals in Colorado.
An excellent extension to any IT team! This group of professionals are experts in their field with a holistic approach to communication that will fit well in any organization to drive success, methodically and tenaciously. I would recommend anyone in crisis give Curtis, Janelle and Blake a call ASAP. They have promised a solution and delivered beyond expectations.

Shayne Pollard
Contact Your Healthcare IT Services Team At Colorado Computer Support
As any healthcare professional knows, IT is essential for maintaining patient records, managing appointments, and keeping the office running smoothly. However, finding a reliable and affordable IT service provider can be challenging.
That's where Colorado Computer Support comes in. We're a team of healthcare IT professionals with the experience and expertise to meet the unique needs of your practice. We're also passionate about providing outstanding customer service, so you can rest assured that you'll always have a partner you can rely on.
If you're ready to take your healthcare IT to the next level, contact Colorado Computer Support today. We're prepared to become your next IT partner.
Healthcare IT Services FAQs
How much does healthcare IT cost?
The cost of healthcare IT depends on the size and needs of your organization. However, we offer a wide range of affordable service plans to meet your specific needs.
What are the benefits of working with Colorado Computer Support?
Some of the benefits of working with us include:
-A team of certified IT professionals available 24/7
-Affordable service plans to meet your specific needs
-Over 20 years of experience in the healthcare IT industry
-A commitment to outstanding customer service
How can Colorado Computer Support help my organization?
We offer a wide range of services designed to meet the unique needs of healthcare organizations. Some of our most popular services include electronic health records, practice management software, data storage, and disaster recovery.
Colorado's Most Trusted Healthcare IT Services Team
4925 N Union Blvd
Colorado Springs
,
CO
80918