Cybersecurity Lessons You Can Draw From the Downfall of The Empire in Star Wars
Key Points:
Star Wars is set in a galaxy far away, but its principles of good cybersecurity are just as relevant.
From a tech perspective, your business has a lot in common with the evil force of the Empire in terms of data protection.
The security and compliance flaws the Empire had in Star Wars prove that even the biggest enterprise can get complacent to current infrastructure when they should be on the alert.
Your business needs to establish a plan that will help you keep your business up and normal regardless of the adversity.
Star Wars is set in a galaxy far away. However, its principles of good cybersecurity are just as relevant. In one famous scene, the droid R2D2 hacks into the Empire's computer systems, giving the rebel forces a critical advantage.
If the Empire had proper cybersecurity, R2D2 would never have penetrated their systems.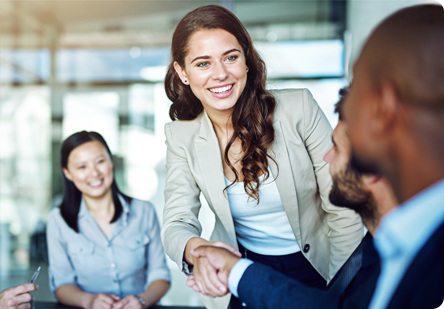 How the Empire Could Have Easily Could Have Beat the Rebel Alliance
With some of the security we use today, the Empire in Star Wars could have beat the Rebel. One of the biggest heroes in Star Wars is R2D2. If you remember, he had amazing talents. He could fix things in a fighter jet and even fight other droids.
However, one thing that made him stand out was his ability to plug into things around the Empire. With that little probe, he had stuck out the attack of the clone Padme. He was able to stop the lava flow and save Padme later.
By encryption data and using strong authentication methods, they could have made it nearly impossible for R2D2 or any other unauthorized droid to access their system. As a result, the rebel force would have been at a significant disadvantage, and the battle outcome would have been different.
Fortunately for rebels, the Empire was not security-savvy as it should have been, which made them fall.
Cyber Resilience is Not Science Fiction
Cyber threats are an everyday battle. Although in Star Wars fiction, many celebrate the downfall of the Death Star for executing the biggest data breach in the universe, the fatal flaws in security and compliance the Empire had are not issues to take lightly.
From human errors and insider threats, the lack of layered security in Star Wars proves that even in big and small companies, IT departments fall complacent to current infrastructure instead of alerting when they'll be attacked.
Your business needs to establish a plan that will help you keep your business operating even when under attack. You need a layered protection strategy and deploy easy recovery solutions to allow you to absorb cyber threats and bounce back quickly.
The Key to Cyber Resilience That Can Prevent Your Business' Downfall
R2-D2 wouldn't have been able to cause the downfall of the Empire if they had:
Smidgen of Security: Many businesses dismiss online security basics such as auditing the current antivirus, endpoint security protection, global location tracking, remote locking, and remote wipe to help protect sensitive data.
A group policy: Creating awareness is critical for any resilience plan. Awareness training ensures all users understand their role in protecting data.
Backup and disaster discovery plan: Your organization needs to ensure business continuity no matter what happens. You need to keep copies of your data in separate storage to mitigate the failure of one of them.
Unlike the Empire's setup, you'll have multiple copies at various locations, leaving no single point of failure.
If the Empire had had a smidgen of security, a group policy, or maybe some threat locker for Death Star, it would have come to its demise. There won't be episode five or six of the Star Wars — it would have ended the entire trilogy If the empire had a little bit of cybersecurity in place.
Colorado Computer Support Can Help You with All Cybersecurity Issues
The Rebel Alliance knew how and where to find a vulnerability in the Empire and build a strategy to exploit it. The attackers reverse engineered the Empire's system and considered what it needed and didn't have. Then they exploit the weaknesses to launch attacks.
We can help your business to build an excellent cyber resilience strategy that protects business resources. Contact us today to start building cyber resilience.