How Getting Stung by a Yellow Jacket Emphasized That Little Things Make a Big Difference in Cybersecurity
Key Points:
While there's a natural tendency to want to focus on big impact when protecting your business, what affects organizations most are small attacks.
Your business should take care of small matters because they affect your relationship with employees and their overall business performance.
No thoughtful person would argue that protecting your business against bigger attacks is not important, but the small measures ensure everything remains operational, i.e.,  meeting deadlines and managing operational costs.
The small details in a business are what's vital for safety.
Businesses naturally want to focus on big impacts when adopting security measures. However, for many organizations, the big attacks they protect against seldom happen, if ever. Rather, it's the small issues and security breaches that occur frequently, affecting the business' daily operations.
When protecting your business against cyber attacks, you should pay attention to small matters because they can mess up your daily operation, like in a recent incident where I got stung by a Yellow Jacket before I went out golfing.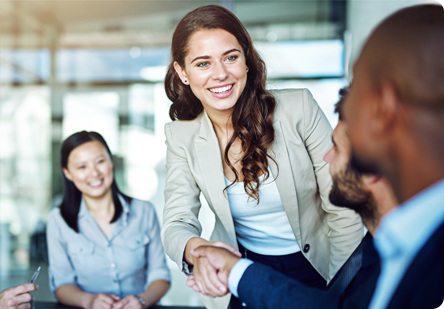 Getting Stung by a Yellow Jacket and How It's Synonymous With Your Business Cybersecurity
A while back, I got stung by a Yellow Jacket as I was headed out golfing. When a yellow jacket stings you, it injects a poisonous venom into your skin that causes sudden pain.
If you have an allergy, you may experience inflammation for hours, fatigue, and itching around the stung area. For my case, the stinging hurt for several days, affecting my legs mostly. What saved me was that I didn't have an allergy. Otherwise, I could have been laid out on the golf course, watching my cart just roll away from me.
The Yellow Jacket incident is similar to the small attacks that happen to most businesses. These attacks only create a minor impact on business, but can derail your business if not taken care of.
Many Businesses Focus on Big Things
Many businesses focus on major impacts — big attacks like the one at JBL Madison where people lost hundreds of thousands of dollars to ransomware.
As any successful entrepreneur will tell you, how you handle the little things in your business determines your success in the long run. The little problems in your business can be inconveniences that continually disturb your business operations.
There are times you should sweat the small stuff because they can make a significant difference in your business' productivity and output in general.
The Impact of a Small Security Attack
While you may want to prioritize protecting your business from serious attacks, never neglect the seemingly small matters. Because just like it affected my golf game, it can impact you too. You need to protect your business from small security attacks by addressing the following:
Weak passwords that are easily guessable
Insider threats — from previous employees or client
Malware attacks such as Trojans and viruses
Use of unauthorized applications
The small threats are like ticking bombs and in case they explode, they may alienate a sale due on that day, affecting how you manage your employee(s), or anything else that's extraordinarily costly due to the slowdown.
Cyber threats are constantly evolving, and many businesses overlook the minor threats. You need to ensure you take care of the small stuff before they escalate into a major crisis.
Colorado Computer Support Will Help You Protect Yourself From Small and Massive Attacks
One of the key components of maintaining stronger cybersecurity is to adopt all-rounded protection. Your business should prepare for both small and big attacks equally.
At Colorado support, we provide all-rounded cybersecurity solutions to protect businesses from all kinds of cyber attacks, even those you wouldn't think to check for. Our job is to sweat the small stuff so you can focus on running your business. Contact us today to get help protecting your network and systems.