How a Rural Hospital Solved Their IT Challenges With Managed IT Services
Many rural hospitals and care centers continue to experience a number of challenges that are unique to their situation. One of the biggest challenges is the lack of access to quality healthcare IT services. Cost-effective solutions that meet the specific needs of these organizations are often difficult to find.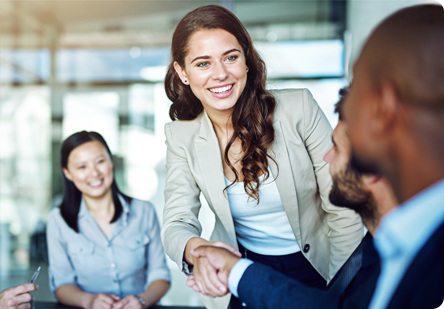 How the Pandemic Impacted a Rural Hospital
Prowers Medical Center is a 25-bed critical access hospital in rural Colorado that supports over 90 employees and depends on technology to enable them to provide quality care to every patient.
Prowers Medical Center, like many rural hospitals, was greatly impacted by the COVID-19 pandemic. It didn't take long for Kristell Stegman, the Informatics Specialist at Prowers Medical Center, to realize what the hospital was up against.
"We lost our IT Director of 16 years, unexpectedly, during COVID. So, we did start looking for replacements for that very hard-to-fit role," Stegman said. Within a short timeframe, the hospital had to rapidly adapt its operations in order to continue providing high-quality care for its patients.
Solving IT Challenges With Managed IT Solutions
Managed IT services can be a valuable solution for rural hospitals and care centers because they can enable providers to serve more patients while keeping their resources secure. However, for rural hospitals, managed IT services can be out of reach due to the lack of available resources.
Outsourcing these IT functions can help rural hospitals in several ways:
By allowing them to focus on their core mission of providing quality patient care
By providing them with access to the latest technology and resources
By giving them the ability to scale their IT operations as needed
After trying to fill the IT Director role, Prowers Medical Center felt that outsourcing might be the best option. Prowers Medical Center wanted to find a provider that would understand their unique needs and challenges.
Looking for a Partnership and Not a Takeover
Stegman felt it was really important for the hospital to find a local provider that would view this as more of a partnership than just a service that they were providing. It was also really important to find a managed IT services provider that would understand the rural hospital mindset.
When Prowers Medical Center decided to outsource its IT needs, it did so with the understanding that it would be a partnership and not a takeover. Prowers Medical Center didn't want to give up ownership of its IT systems.
"We selected Colorado Computer Support over the other company because of the partnership and strategic planning. The other company was going to manage everything and take over. They were going to rip and replace systems instead of managing what we had," said Stegman.
Prowers Medical Center has been able to fully leverage Colorado Computer Support's managed IT services. This has allowed them to focus on its core mission of providing quality care for its patients while leaving the IT management to us. They have not only been able to leverage our IT support and services, but they have been able to better protect their systems and resources from internal and external attacks.
Before and after the pandemic, IT security has been a concern for rural hospitals like Prowers Medical Center. For a rural hospital, a cyberattack can be devastating. Colorado Computer Support has been able to help Prowers Medical Center keep its systems secure and compliant with HIPAA regulations.
The team at Prowers Medical Center now has peace of mind knowing that somebody is constantly monitoring their systems and making sure that everything is being taken care of. Their security has been increased and they've been able to understand what their vulnerabilities are and how to mitigate them.
Colorado Computer Support Understands the Needs of Rural Hospitals
Outsourced managed IT services and IT security are important solutions for rural hospitals because they can help these organizations stretch their limited resources. By partnering with a managed IT service provider, rural hospitals can offload the burden of managing their IT infrastructure, freeing up their staff to focus on providing quality patient care.
If you are a rural hospital or care center in need of quality IT support, Colorado Computer Support can help. We have the experience and expertise to provide the IT services you need to keep your organization running smoothly. Contact us today to learn more about our managed IT services and how we can help you.