Maximizing Efficiency in YouTube Sharing: A Guide to Start Videos from a Custom Timestamp
It's a common scenario – you discover an insightful or hilarious scene within a long YouTube video and wish to share it with your friends, family, or co-workers. The hurdle here is that the scene of interest is nestled deep within the video's timeline. You are left with two unpalatable options: burden your recipient with the entire video length or instruct them to fast-forward to the desired scene manually. Luckily, a lesser-known yet extremely handy feature on YouTube allows you to share a video that begins playing from any specific timestamp. In his engaging weekly series, Tuesday Tech Tip, Curtis Hyde recently spotlighted this feature.
This article will teach you how to exploit this function to effectively share your YouTube videos from a specific timestamp, thereby significantly enhancing your video-sharing experience for leisure, educational purposes, or professional discourse.
The Art of Commencing Videos at a Custom Point
Suppose you've found a golden moment in a YouTube video you're eager to share. YouTube has a user-friendly feature that enables you to share the video link programmed to commence when you wish.
Here's your step-by-step guide:
Click the Share Icon: Locate the moment in the video you intend to share and pause it. Click on the 'Share' icon under the video, nestled between the 'Dislike' and 'Save' buttons.
Activate the 'Start At' Feature: Upon clicking the 'Share' icon, a dialog box will appear showcasing a URL link and a host of sharing options. You'll see a 'Start at' checkbox underneath the URL link. If unchecked, click it to activate it.
Customize the Timestamp: By selecting the 'Start at' checkbox, YouTube will automatically populate the timestamp with the video's current time when you paused it. However, if you wish for the video to start from a different moment, you can manually adjust this time.
Generate and Distribute the Link: After settling on your desired timestamp, copy the link in the dialog box. This URL is a customized link to the video, calibrated to start playing at the moment you specified.
This nifty function is particularly valuable when dealing with extensive videos with the main highlight in the middle or towards the end.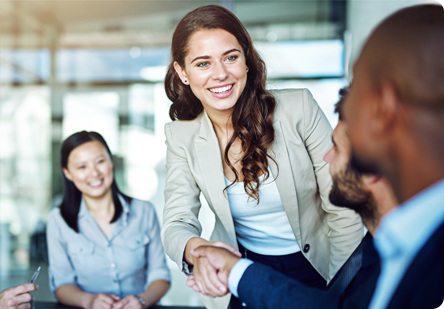 Enrich Your Skills with Curtis Hyde's Tuesday Tech Tip
In a recent edition of his Tuesday Tech Tip, Curtis Hyde deftly demonstrated a comprehensive walkthrough on leveraging this YouTube feature, making the concept even more digestible. He emphasized how you can augment communication efficiency by distributing video content tailored to the most significant moment.
Curtis further shares some beneficial strategies regarding this feature. For instance, he advocates for sharing moments before the main highlight so the viewer can acquire some context before the key content unravels.
Wrapping Up
As we increasingly rely on video content for various aspects of communication in our lives, it becomes crucial to have the skill to distribute such content effectively. Curtis Hyde's Tuesday Tech Tip simplifies this task, shedding light on a frequently unnoticed feature, thus changing how we distribute video content. So, next time you encounter a noteworthy instance within a YouTube video, bear this secret tool in mind and let your recipient enjoy the video from the point you wish.