You Need A Great Battle Buddy Taking Care Of Your Business Network
Key Insights:
A business network must never be left alone
Its dependency relies on these other resources
Circling the perimeter in search of ways to intrude
A battle buddy that takes care of business networks
An ancient saying states, 'Two is better than one because they have a good return on their labor. If either of them falls down, one can help the other up. But pity anyone who falls and has no one to help them up.'
Having a great battle buddy taking care of your business network will make it their mission that you succeed and never fail. Blake Schwank, Chief Executive Officer and US Army Veteran with Colorado Computer Support, have intel on a common enemy in today's 'Cyber Saturday' video.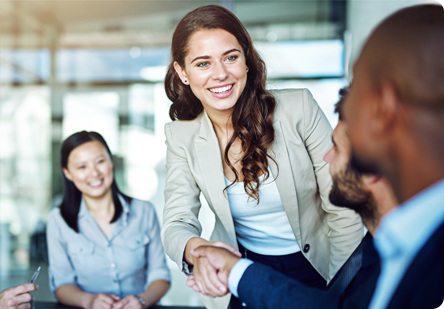 A Business Network Must Never Be Left Alone
It is too common for businesses and organizations to assume once their business network gets set up, nothing else needs addressing. Unfortunately, your technology, software, apps, and hardware require constant assessments and annual maintenance.
The same applies to any business network, like a vehicle that needs scheduled maintenance or risks breaking down on the road. But instead of you doing the heavy lifting, a professional IT company like Colorado Computer Support would proactively take care of your network.
Initially, they may create an inventory of your most critical systems and label it your essential infrastructure list so you can quickly identify the contents inside. Included in that documentation are your servers, routers, or other hardware, so you always know what's in your inventory.
Any Business Network Requires Dependency
Unless you or your staff knows what to look for, your managed IT services provider, on your behalf, must search for system dependencies. The reason for this is those specific systems are often dependent on others. When something goes wrong, your provider steps in immediately.
To address any dependency issues, your IT battle buddy often sets in place an alerting mechanism. When it's a critical infrastructure issue, qualified personnel get notified immediately. The same applies to server and application teams receiving dedicated alerts.
That form of dedicated business network assistance avoids making you take unnecessary steps. While you're running your operation, your vendor works shoulder-to-shoulder alongside you. So, if there is a dependency issue, the IT person you trust is right by your side.
What's Happening On Your Business Network Perimeter?
One of the biggest mistakes found is putting too much trust in what internet filters and firewalls do instead of what an IT professional recommends. Your network perimeter has traffic flowing in and out and never stops. That entire area needs continuous monitoring.
A trained and watchful eye knows that by implementing an intrusion detection system, one can see what's flowing in and out of your network. The moment there's unusual activity at your network perimeter, your IT provider steps in to prevent a breach by removing a potential threat.
Those proactive steps from your vendor help you stay within any industry or government compliance standards you must follow. Having an aggressive IT company keeping your business network fully compliant avoids any scrutiny you might face down the road.
Colorado Computer Support Is Your Battle Buddy
Your business network is a system of connected people, organizations, and resources that share a common goal. A good business network will help you to develop new business opportunities, find new customers, and get the word out about your products or services.
While it is possible to build a business network on your own, it is often more practical to partner with someone who already has a strong network in place. Colorado Computer Support can act as your IT network "battle buddy." Contact us today or call (719) 310-3035, and let's partner up.