Using The Windows Snipping Tool To Take A Screenshot
Key points of the article:
An imaging tool that is quick and easy to use
What is the Windows Snipping Tool?
How Do I Use The Snipping Tool?
What Else Can I Do With Snips?
Have you ever stared at your computer screen, wondering how you can take a screenshot of the page but not all of it? Maybe you found a cute picture of an animal or a beautiful landscape you want to cut out and keep or share with others. Well, it might surprise you there is a quick and easy way to do this with the Microsoft Windows "Snipping" tool.
For a brief overview, check out our latest video: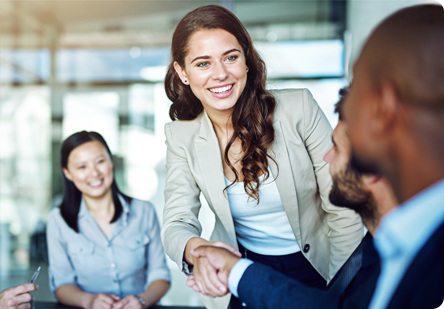 What is the Windows Snipping Tool?
The Snipping Tool lets you do simple image editing of a snapshot. Microsoft introduced the Snipping Tool feature when Windows 7 came out, and it was initially called the "Clipping" tool. Since then, every version of Windows has had this handy screenshot utility.
Along with taking still screenshots of the entire screen, you can also capture rectangular areas, an open window, and a free-form area. With your "Snips," you can save the image as a PNG, GIF, or JPEG file. Once you capture the picture, it's copied automatically to your Snipping Tool window, where you can use a highlighter, an eraser, and different colored pens.
How Do I Use The Snipping Tool?
When you want to take a snapshot of images or copy words from all or a section of your computer screen, it's effortless. First, locate your Windows key, and in the search window, type in these keywords, snipping or snipping tool.
When you see the snipping icon, click it on, and a popup window will appear. To the left side of that window, click on the word "New" and a large plus sign will appear in place of your cursor. Move the plus sign over to the screen area where you want to snip, then hold down on your mouse and drag it out as much as you want when clipping.
Once you release the mouse, the snipping tool takes a snapshot of the image inside the snipping area borders. After that, you're ready to save, copy or send your latest snip. If you want to go back later and edit a snip, your Microsoft Paint program makes that possible.
What Else Can I Do With Snips?
Along with capturing a snip, you can annotate a snip, save a snip, and share a snip. You can also print your snip, enlarge, crop, rotate your snips, and remove the URL below the snip. If you capture a snip from a window browser and then save it as an HTML file, you will see the URL below your snip.
When you do not want the URL to appear, select the "Options" button in the snipping tool. Inside that box, clear the section that states "Include URL below snips (HTML only)" and then select the "OK" command, and you're all set.
Colorado Computer Support Can Help You Leverage Other Microsoft Features
Do you need help or don't understand how to use the other features inside Microsoft products? In that case, Colorado Computer Support is always ready to help. Call us today at (719) 355-2440.