What Is The Record For The Most Words Typed On A Modern Keyboard?
Key Points:
Many have tried, but no one can beat her typing record.
If you want to be the fasted recorded typist, check these wpms.
Who knew that the first six letters on a keyboard formed a word?
According to research, typing faster with two thumbs is gaining ground.
Many have tried to beat Barbara Blackburn's Guinness Book of World Records 2005 speed typing record over the years. She still remains unbeaten when typing in English using a Dvorak simplified keyboard.
Some have tried using unofficial equipment or events not recognized by Guinness, but still, their attempts were quite impressive. If you're curious how many words Barbara typed on a modern keyboard, Curtis Hyde, Sales and Marketing Director for CCS, then watch today's video.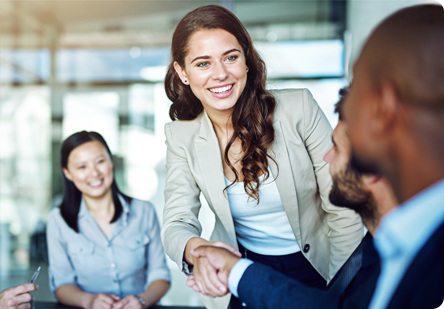 Who Are History's Fastest Typists?
Seeing the amazing feats and lengths people will go to become the best in their chosen field is always fun and exciting. Watching typists like Barbara Blackburn is no different. With a bit of searching, we found some of the fastest typists ever recorded in history, and they are:
Rose Luisa Fritz in 1906 – She was 17 years old and won the title of "World's Fastest Typist." Her speeds ranged from 80 to 100 words per minute on her custom-built Underwood typewriter.
Albert Tangora in 1923 – He achieved two typing records. 1) Record speed of 141 words per minute, and 2) Endurance typing 147 words per minute over an hour. He also used an Underwood Standard typewriter with a QWERTY keyboard.
Stella Pajunas-Garnand in 1946 – With her QWERTY keyboard layout on an IBM electric typewriter, she became the world's fastest typist. Her recorded speed was 216 words per minute—another interesting fact. Stella did this in the days before computers.
Mohd. Khursheed Hussain in 2017 – This typing competitor set the Guinness Book of World Records for typing the entire alphabet, with spaces between each letter, at an impressive 3.37 seconds.
Michael Shestov unknown year – A Russian army clerk and multilinguist Michael was fluent in twenty-seven languages. He could type 801 words in five minutes and averaged 160 wpm.
What Is A QWERTY Keyboard?
QWERTY is a standard layout for letter keys on text keyboards and thumbboards. It was invented and created for typewriters. It remains the current layout found on most English-language computer keyboards. When you look at the first six keys on the top row, from left to right, that forms the word QWERTY.
On your Android and iPhone, the keys are much smaller and closer. Though much smaller, the QWERTY keyboard is still used. You'll also notice; it's still using the standard English-language virtual keyboard layout. Of course, instead of using one's hands, it was designed to use both thumbs.
Are Mobile Device Typing Speeds Catching Up To Keyboard Users?
In 2019, CNN reported that a study was conducted and found typing speeds on mobile devices were nearing physical keyboard speed use. Researchers in Finland, Switzerland, and the UK discovered mobile device users type about 70% as fast as their QWERTY keyboard counterparts.
Surprisingly, the research had 37,000 volunteers from 160 countries take a typing test to review speed and accuracy. One person they were typing an average of 85 words per minute on their mobile device, and just as impressive is the average words per minute from those tested was about 36 words per minute.
Two very different results are when both thumbs are used, one can achieve a high typing speed on their phone. The other result is that auto-correction helped increase mobile device typing speeds, but word prediction would slow typing times.
Mobile Device Help From Colorado Computer Support
Even though one can type fast on a computer and a mobile device, infecting a device with malware is quicker. Your device won't respond, and other devices will suffer the same fate if connected to your network.
Colorado Computer Support prevents malware attacks from taking over your computers and mobile devices. Before that happens to you, contact us today or call (719) 310-3035 to keep your equipment safe.