What is CMMC? The New CMMC Changes and How It Affects Your Organization
Key points:
What is CMMC?
How to make your organization CMMC compliant
Understanding the levels of CMMC and how many levels are involved.
Among the asked questions is whether you have to make your company CMMC compliant
The Cybersecurity Maturity Model Certification (CMMC) is a cybersecurity framework for US defense contractors. CMMC is designed to assess the maturity of an organization's current cybersecurity initiatives. The company should be capable of maintaining its security while improving its efficiency and optimization.
CMMC ensures that all defense contractors maintain cybersecurity standards and offer improvements to your business. Companies interested in working with the Department of Defense (DoD) need to be CMMC rated and follow specific CMMC guidelines and regulations.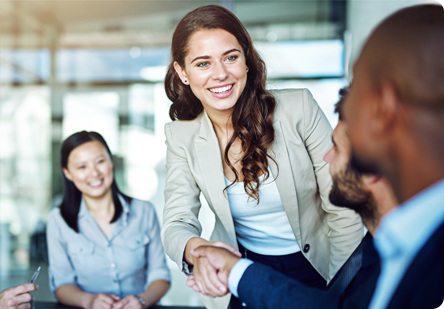 What It Takes to Be CMMC Compliant
As a DoD contractor, cybersecurity experts advise on good preparation for CMMC qualification. Understanding the CMMC compliance process helps businesses and organizations maintain top-notch security and continue to earn government contracts.
Some steps we recommend are:
1. Ensure You Are NIST 800-171 Compliant
The National Institute of Standards and Technology (NIST) is a federal laboratory for the United States government that exists to develop measurements, metrics, and standards for technologies. Colorado Computer Support ensures your organization or business is NIST 800 171 compliant.
2. Plan Accordingly With the Timelines for CMMC
For any security controls, it is always best to plan. Planning for compliance early enough makes your business easily qualify for the target maturity level.
3. Familiarity With Third-Party Assessment Organizations
A business or organization on its own cannot self-certify, and it is why you will need Third-Party Assessment Organizations (3PAOs). These expert assessors will assess your organization's compliance with your target maturity level requirements. As a note, high-level assessments may have to be done by DoD itself.
What Are The 3 Levels of CMMC?
There are three levels for CMMC compliance, and organizations need to identify the level of compliance they require. Each level is based on the NIST SP 800 171 standards, and it builds on the previous level by increasing cybersecurity measures as maturity levels increase.
All government contractors handle two types of data, i.e., Controlled Unclassified Information (CUI) and Federal Contract Information (FCI).
The 3 levels of CMMC are:
Level 1: Foundational
All other levels are based on level 1, which needs Annual Self-assessment, which is the foundation and requires basic security controls to protect data. All contractors use FCI, which is less sensitive because CUI is more sensitive and not protected by level 1, which only has 17 controls and 6 domains of cybersecurity best practices.
Level 2: Advanced
In this level, organizations have to prove that they have the security and technical infrastructure to handle and protect CUI. Level 2 has 110 controls and 14 domains of cybersecurity best practices.
Level 3: Expert
Most big players e.g. Raytheon are the people who handle level 3 status. Your organization has to prove that it can tackle and reduce advanced security threats at this level, with over 110 controls.
Is Your Company CMMC Compliant?
Most people ask whether you have to make your company CMMC compliant, and the answer is NO. The reason is that CCS offers a co-managed IT solution through an enclave, providing a separate network, advanced expert management, and tools necessary to make your company CMMC compliant.
Make Your Company CMMC Compliant with Colorado Computer Support
If your company wants to work with the DoD or other defense contract supply chain players, you'll need to get the CMMC accreditation. Regarding security controls, it'd be wise to make a strategic plan. You want to know that when CMMC goes into force, the wheels will be in motion for you to qualify for your desired maturity level.
Colorado Computer Support helps organizations become CMMC compliant and offer cybersecurity solutions. Contact us today to boost your digital pliability.