DDoS Attacks Continue To Cause Major VoIP Outages, Now Targeting Bandwidth.com
Bandwidth.com is the latest in a series of VoIP providers to be hit by targeted DDoS attacks, resulting in debilitating telephone outages for end users.
On September 25, 2021, Bandwidth.com began experiencing service failures, which they eventually attributed to an ongoing Distributed denial-of-service (DDoS) attack. The resulting VoIP outage has affected thousands of their end-users that rely on key services including voice, messaging, 911 calls, and portal access.
This incident makes Bandwidth.com the latest target in an ongoing campaign of DDoS attacks that have already affected other VoIP providers including Twilio, Accent, DialPad, Phone.com, and RingCentral. As Bandwidth.com provides telephony services to many other direct-to-consumer vendors, the effects of this VoIP outage are extremely widespread.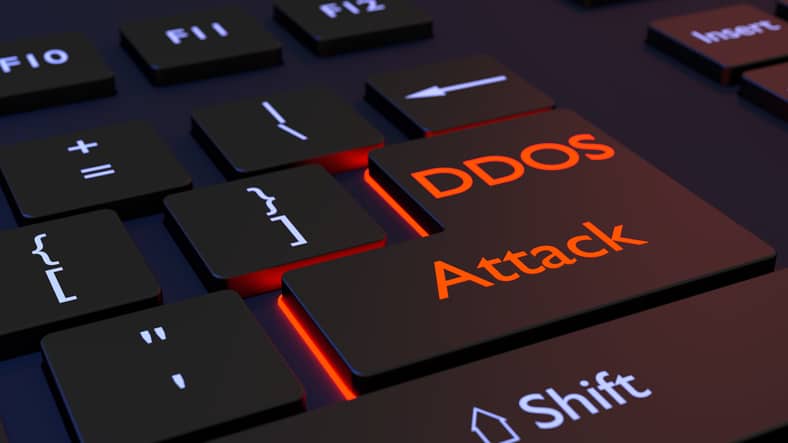 How Is Bandwidth.com Addressing The VoIP Outage For Users?
"Bandwidth is investigating an incident impacting Voice and Messaging Services. Calls and Messages may experience unexpected failures. All teams are actively engaged," stated Bandwidth.com on their status page.
While the attack appeared to have ceased by the evening of Monday, September 27, it resumed Tuesday morning. Bandwidth.com is continuing to monitor the situation and will attempt to resolve it when possible. Unfortunately, there is no easy fix for DDoS attacks.
"We will not rest until we end this incident, and will continue to do all we can to protect against future ones," said Bandwidth.com CEO, David Morken, in a status update. "Thank you for your patience."
DDoS attacks are one of the most common weapons in a cybercriminal's arsenal. They're used to disrupt and harass companies, overflowing their web traffic and taking websites, databases, and online marketplaces offline.
A DDoS attack can quickly take a network or server offline. Given that VoIP providers operate over the Internet, they are especially vulnerable to this type of threat. The resulting downtime from a telephone outage can cost a business a lot in lost productivity and business.
How Did A DDoS Attack Cause This VoIP Outage?
DDoS attacks are executed using a network of Internet-connected machines that have been infected with malware, allowing them to be controlled remotely by cybercriminals.
This group of machines (referred to as a "botnet") is used by the attacker against a victim's server or network. The attack is carried out by sending requests to the target's IP address, potentially causing the server or network to become overwhelmed, resulting in a denial-of-service to normal traffic.
It essentially jams up an internet-based asset, making it unusable to end-users. When the target is a website, the attack simply results in users being unable to access the page in question. However, when DDoS attacks are directed at a company's servers or network (as is the case with Bandwidth.com), it results in a total VoIP outage.
How Does This Attack Affect Bandwidth.com Users?
If you are a Banddwidth.com user (or a downstream client of an affected service) you have likely noticed the effect on your VoIP services. This type of attack has caused a major telephone outage and interrupted access to other Bandwidth.com services.
Unfortunately, while the provider works on a resolution, you will have no other choice than to find alternative methods of communication. You may need to rely on your smartphone for placing calls, and Microsoft Teams or Google Chat for instant messaging.
In the meantime, you can stay up to date on the VoIP outage by visiting status.bandwidth.com.