The Unsettling Reality of Cybersecurity: An In-depth Analysis of the UPS Canada Security Breach and the Rising Tide of Smishing Campaigns
Welcome back, friends, to our intriguing Cyber Saturday rendezvous. Today, we're fortunate to be joined by the accomplished CEO of Colorado Computer Support, Blake Schwank. Our topic? The unnerving security breach at UPS Canada and the consequent 'smishing' campaign targeted its unsuspecting customers. In a startling revelation, Schwank highlights an escalating trend where leading courier services, including USPS, FedEx, and UPS, are witnessing an increased frequency of smishing campaigns. Intrigued? Let's dive deeper into this topic.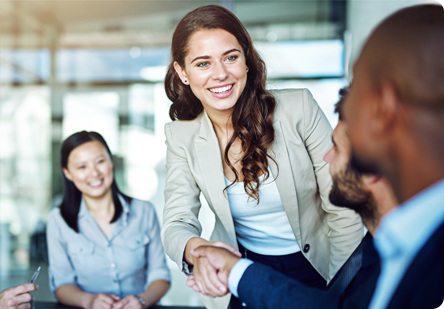 A Wake-Up Call: UPS Rings the Alarm
The multinational shipping colossus UPS recently raised a flag for its Canadian clientele. Your personal information, they warned, may have been exploited via their online package lookup tools and subsequently used in deceptive phishing attacks. If you're an avid user of UPS services, this is a potential threat you should not dismiss lightly.
Beyond Face Value: The Hidden Truth Behind the Letters
Not too long ago, UPS Canada customers received letters titled, "Fighting phishing and smishing – an update from UPS." Initially, they seemed to be nothing more than regular advisories cautioning customers about the ever-present dangers of phishing. But as they say, looks can be deceiving.
A careful read reveals a hidden, unsettling truth. These letters weren't just warning notifications but rather subtle data breach announcements. The disclosure was there, albeit cryptically – UPS received reports about SMS phishing or 'smishing.' The malicious messages contained the recipients' names and addresses, used without authorization.
The Growing Threat: Rise of the Smishing Campaigns
In a chilling quote shared by Emsisoft threat analyst Brett Callow from the letter, UPS announced, "We are cognizant of the fact that some package recipients have received fraudulent text messages demanding a payment before a package can be delivered." This indicates that cybercriminals, pretending to be representatives of these organizations, are exploiting the personal information they have in their possession to victimize customers through ruthless smishing campaigns.
This underlines a growing trend in our interconnected world – the pervasiveness of cybercrime is not just maintaining pace with our digital evolution. It's expanding alarmingly, proving that no one is immune to its reach.
Recognizing and Acknowledging the Implications
This incident is more than just a news item; it's a real-life example of the critical importance of cybersecurity. As consumers, staying informed and vigilant is not just advisable but essential. For corporations, it's a pressing obligation to shield our clientele.
The digital age, as we know it, is a double-edged sword. It brings us closer, makes our lives more convenient, and opens up a Pandora's Box of new threats that necessitate a constant update of our understanding and security measures.
The Onus is on Us: Guarding Against Cyber Threats
We must navigate this ever-evolving digital landscape with caution and preparation. Understanding and implementing cybersecurity best practices is no longer optional. It's mandatory. Everyone has a role to play, whether you're an individual enjoying the convenience of online shopping, a corporation managing sensitive data, or a government entity safeguarding national interests.
Conclusion
In conclusion, the recent UPS Canada security breach is a stark reminder of the challenges of our increasing reliance on digital platforms. The rising incidence of smishing campaigns aimed at unsuspecting customers underlines the urgency of adopting a proactive approach to cybersecurity.
While none of us wish to be the victims of a cyberattack, the truth is that the ever-evolving landscape of cyber threats necessitates that we remain alert and informed. Regardless of the organization's size or industry, no one is invincible against these digital attacks.
With this in mind, staying updated and vigilant and prioritizing cybersecurity is essential. Remember, we're protecting our digital presence and our identity and ability to trust in the digital world that we've relied on so heavily.