The Imperative of Business Disaster Recovery Planning
In a significant recent dialogue, Blake Schwank, a prominent voice in the field, joined hands with Ron Bebus from PrivaPlan Associates. Their conversation revolved around the vital but often neglected topic of business disaster recovery exercises. As authorities on Health Insurance Portability and Accountability Act (HIPAA) regulations, they highlighted how crucial it is for businesses, particularly Managed Service Providers (MSPs), to design and implement comprehensive disaster plans.
Key Takeaways from the Interview:
A robust disaster recovery plan is not optional but a necessity.
Self-auditing by MSPs is not advisable; external auditing provides an unbiased view.
Table talk exercises can significantly improve disaster preparedness.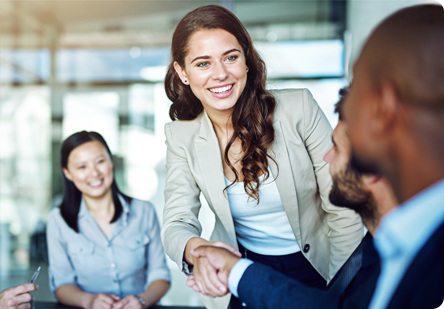 The Power of Third-Party Audits
During the discussion, Schwank emphasized the need for MSPs to avoid auditing themselves concerning business continuity and disaster recovery. To create robust defenses against potential calamities, he urged clients to source an independent review of their cybersecurity and business continuity processes from a third party.
Role of PrivaPlan Associates
Organizations like PrivaPlan Associates can provide such third-party assessments. With more than two decades of industry experience, PrivaPlan keeps a finger on the pulse of the latest trends and provides an independent, in-depth review. The firm can identify areas of risk and offer strategies to mitigate these, ensuring a higher level of readiness for businesses.
Ron Bebus added, "Doing nothing will come back to bite you in the butt." This a stark reminder that not having a disaster recovery plan can lead to severe consequences.
The Critical Role of Table Top Exercises
Table top exercises emerged as a significant focus during the conversation. Beyond detailing disaster recovery steps, these exercises help businesses create comprehensive disaster prevention plans. The discussion-based nature of these exercises allows organizations to simulate disaster scenarios without the high-pressure stakes of real-time decision-making.
Why Table Talk Exercises?
They reveal the preparedness level of an organization.
They uncover areas that need improvement.
They allow organizations to simulate disaster scenarios and evaluate their responses.
PrivaPlan recommends conducting smaller department-level exercises to ensure thoroughness and maximum organizational engagement.
About PrivaPlan Associates
As a leader in HIPAA compliance, PrivaPlan Associates offers personalized approaches that yield guaranteed results.
Their Offerings:
Data governance
Disaster and recovery planning
Managed phishing testing
The team doesn't just recommend a plan but works with clients to develop a custom solution from start to finish. They also address compliance in evolving information technology, privacy, and security areas.
The Need for Proactivity in Disaster Recovery Planning
The conversation between Blake Schwank and Ron Bebus underlined the need for proactive disaster recovery planning. The insights they shared about third-party audits, disaster planning, and the role of table top exercises are invaluable for any organization.
Lessons Learned:
Be proactive in your approach to disaster recovery planning.
Engage a third party for unbiased auditing.
Regularly conduct table talk exercises to simulate potential scenarios.
Businesses must ensure readiness for potential disasters. They can achieve this by investing resources in thorough planning, simulation exercises, and unbiased third-party audits. By doing so, they safeguard their operations and build confidence among stakeholders.