How The Switchbacks FC and Colorado Computer Support Defend, Strike, and Play
In the Realm of Cyberspace and on the Field, Defense is Key
In today's digital world, cybersecurity has become more critical than ever. With the rise of technology and data sharing, the risks of cyber attacks and data breaches have increased significantly. However, just like in soccer, there are ways to defend against these threats, strike back against the attackers, and play the game of cybersecurity with skill and strategy.
At Colorado Computer Support, we understand the importance of cybersecurity for businesses and organizations of all kinds. That's why we work tirelessly to protect our client's data and information, just like the Switchbacks FC work tirelessly to score goals and win games on the field.
In cyberspace, our cybersecurity warriors are vigilant and robust, defending our clients' assets and righting every wrong. We use firewalls, encryption, and other tools to protect against the hacker's horde, just like defenders use their skills to prevent the opposing team from scoring.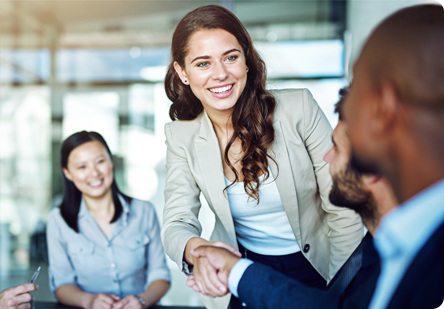 Blake Schwank Recently Released A Fun Poem Tieing Cybersecurity, Soccer & The Switchbacks FC Together
In the shadow of Pike's Peak, where the sun doth rise,
Stands Weidner Field, a stage of dreams and sighs.
The Switchbacks FC, their prowess on display,
Fighting for glory, in a world of digital melee.
In the realm of cyberspace, a battle fierce and cold,
As firewalls rise, and encryption's tale unfolds.
Guardians of data, wardens of the night,
In this land of ones and zeros, they wage a ceaseless fight.
Cybersecurity warriors, vigilant and strong,
Defending our assets, righting every wrong.
Their code, their armor, their skills, their sword,
A steadfast shield, against the hacker's horde.
As Switchbacks surge, in the field's embrace,
Like cybersecurity champions, they match their pace.
With every pass and strike, the ball in flight,
Two worlds collide, united in their fight.
In the shadow of Pike's Peak, they strive as one,
The digital and the physical, a bond not undone.
Their victories, their losses, their stories shared,
Cybersecurity and soccer, a union most rare.
For as the Switchbacks triumph, in the realm of green,
The guardians of cyberspace protect what's unseen.
Together they stand, a fusion of might,
A testament to the beauty of the perpetual fight.
Striking Back and Playing the Game with Skill and Strategy
But cybersecurity isn't just about defense – it's also about striking back against the attackers. Our team is skilled in identifying and neutralizing cyber threats, just like the Switchbacks strike back against their opponents with precision and strategy.
And just like in soccer, cybersecurity requires teamwork and coordination. Our team works closely with our clients to develop custom cybersecurity strategies that meet their unique needs and goals. The Switchbacks work closely with their coaches and teammates to develop game plans that lead to victory.
The Perpetual Fight Of Cybersecurity and Soccer
In the end, cybersecurity and soccer may seem like vastly different worlds, but they share a common bond – the beauty of the perpetual fight. As the Switchbacks triumph on the field, we protect what's unseen in cyberspace. Together, we stand as a fusion of might, a testament to the power of teamwork and strategy in adversity.
So, whether you're a business owner or a soccer fan, remember the importance of cybersecurity and its role in keeping us safe and secure. And just like the Switchbacks FC, let's approach the game with skill, strategy, and a relentless desire to win.
In conclusion, cybersecurity is about protecting against cyber attacks, striking back, and playing the game with skill and strategy. With our team of cybersecurity warriors and our partnership with the Switchbacks FC, we are dedicated to protecting our clients' data, and information just like the Switchbacks strive to score goals and win games on the field.