Sharp Dressed Cybersecurity Man — Does Attire Impact The Security Services an IT Company Offers?
Key Point from the Article:
A recent study showed that dress code speaks volumes about a person, including  their competency.
Different types of attire your cybersecurity service vendor wear communicate different messages.
Your IT vendor dressing should communicate a high level of respect for your business.
According to a recent study, what you wear communicates a lot about the person. The problem isn't about fashion but more about what a person is communicating unconsciously and intentionally through what they wear.
Everything one does make some kind of statement, and it isn't different when it comes to what your cybersecurity vendor wears at work. Your IT vendor should present themselves in attires that give you confidence that they're ready to take care of your network.
Let's examine attires that most vendors wear and what they might translate to.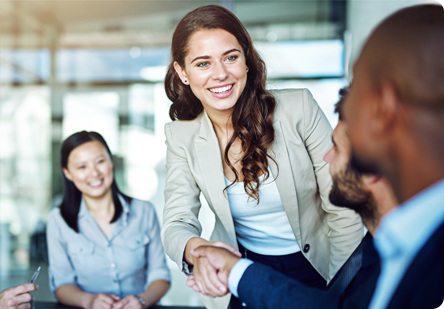 1. A Ratty Old White T-shirt
When your IT team shows up to a meeting wearing a ratty old t-shirt, the initial impression they'll create is a lack of care about your business.
They might be the smartest guys in the world, but they haven't taken the time to put the best foot forward. Regardless of the technician's environment — the basement in IT security operation centers or operating a service desk where they don't usually talk to people — it's still disrespectful to show up in a ratty old white t-shirt for a meeting.
Showing up in an old ratty t-shirt won't instill confidence in you that your IT team can handle your cybersecurity issues.
2. Hoodies
During the pandemic, hoodies became very popular because Covid started during the wintertime. The season was cold — technicians would work out, run right back in, and jump on a Zoom call. However, some never switched back to normal clothes.
When your vendor shows up in a hoodie shows that after working out, they didn't have time to change and prepare for a meeting as they should, and they might do the same to your network.
3. Concert Shirts and Snapback Hats
Another outfit is the concert shirt and the backward snapback hat. The attire might scream that the IT vendor doesn't care about the image of their IT company. Whether you're in a physical meeting or a zoom call, the attire communicates the wrong message to your customers and other stakeholders.
The concert shirts might be okay if the technician works from midnight to eight. However, if the vendor's customer-facing, such attire might not instill confidence in you or your IT team.
4. Hawaiian Shirt
If you're in Colorado and your IT technician shows up in a zoom call in a Hawaiian shirt, it might create the perception that they're laid back and will not stress out into solving your problems.
The dressing would have been different if you lived in Hawaii, but when in Colorado, it might communicate that your vendor won't care when your network is at risk.
Your IT Vendor's Dress Code Should Communicate A Level of Respect for Your Business
If one of your vendors or IT guys doesn't have enough respect for you to pull on halfway decent clothes, it might show they don't have respect for your network.
Sure, they may be the smartest person down in the network operations center. However, from a business operations standpoint, they should show up dressing properly for the occasion.
Colorado Computer Support Do the Little and Big Things Right
We're experts at IT service delivery and cyber security, and we can help you secure your network. Apart from addressing your network's technical needs, we also understand that your business image matters. Contact us today to get started with professional cybersecurity services.