Could These Scammers Hit Colorado Springs?
Key Points:
This scam many have not reached Colorado Springs yet, but it's coming!
If you suspect you've been psychologically manipulated, you've been Vished.
During these times of day, you might receive a call from your bank.
If you want strangers to stop calling you, use this website from the FTC.
The moment you do this, you'll know if that caller lied to you or not.
Have you received a strange phone call from an unknown number informing you that your utilities or cable is getting turned off due to non-payment? That call was a voice phishing scam called Vishing. Instead of getting a text message or email, the scammer used their voice to try and scam you.
The interesting thing about this form of voice attack; it's not new. Often the caller genuinely sounds like the representative from the company calling about a past due payment. With more cybercriminals using it and VoIP phones, this crime has become more sophisticated and well thought out over the years. Here's more about this scam from Curtis.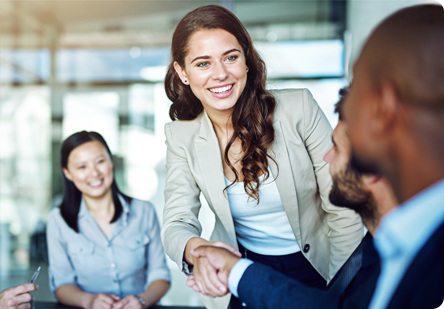 What Is A Vishing Phone Call?
Phishing scams come in various forms. Vishing is one of those forms where the caller contacts you using a voice over internet protocol (VoIP) phone. With this internet communication device, cybercriminals can literally call hundreds of numbers simultaneously.
The purpose of the vishing call is for one thing, and one thing only; to steal from you! Depending on what the scammer wants, the plan may be to steal your identity, money, account numbers, username, and password, or they want it all. Over the phone, they're friendly and convincing.
A vishing process is a form of social engineering. That psychological manipulation of people is the art of convincing one or groups of individuals to give the criminal confidential or sensitive information. Often the caller is so believable it's difficult to detect you're getting scammed.
What Are Common Vishing Scams?
According to the Federal Trade Commission, consumers get randomly contacted by phone. The calls may come early in the morning, around dinner-time, or after 9 pm. The significance of these call times is that most people are not at work, and in all likelihood, they'll answer the phone.
The types of vishing scams vary. Some are so well thought out and designed that they've been going on for years with no end. Here are just a few voice scams you might have received:
Compromised bank or credit card account
Unsolicited loan or investment offers
Medicare or Social Security scam
Internal Revenue Tax scam
Law Enforcement Charity Scam
The biggest victims hurt by these criminals are older, retired adults. Many retirees are not internet or tech-savvy enough to know they are getting scammed. In some instances, they've had their entry life savings drained from their banks and never knew how it happened to them.
How To Keep From Getting Vished?
Now that you understand how a vishing scam works and the communication device used, let's cover protecting yourself from getting these calls. First and foremost, Colorado Computer Support recommends joining the National Do Not Call Registry. The Federal Trade Commission maintains that website, and this is the link to that page: https://www.donotcall.gov/register.html
The next step is simple; don't answer the phone. Let the call go to your voicemail. The main reason is that VoIP phones allow the caller to hide their number. After a few minutes, check your voicemail for new messages. If it is a Robo call, most of the time, a message isn't left for you to listen to and decide if you want to return the call.
Should you accidentally answer the phone, and the caller isn't anyone you recognize, hang up or end the call and block the number. Another thing to avoid is pressing buttons or responding to the caller's prompts. That feature is a commonly used step when you get an automated message, e.g., "Say yes to speak to a representative, press 1 for more options."
Use This Step When All Else Fails
Your phone, like your computer or tablet, is still vulnerable to a cyberattack. A scammer often leaves a voicemail message with a phone number to call. The best rule of thumb is to verify the caller's identity but don't call the number they want you to call.
The easiest way to verify the caller is to search online for the company the scammer claims they represent. Their website will have a general phone number you can call. Ask if they employ the person who contacted you. If not, you know you were on a vishing phone call.
If you receive a call like this, there's no need to panic. Call the utility or cable company back to verify that your account is still in order. Following these simple steps can protect you from becoming a vishing scam victim. For more information, Colorado Computer Support is always ready to help. Call us now at (719) 310-3035.