Reventics, LLC Breach: Key Updates & Insights for June 2023
In December 2022, Reventics, LLC experienced a significant data breach, compromising the sensitive personal information of thousands of individuals. As a result, two proposed class actions have emerged against the company for its alleged failure to adequately protect personal and health information. As someone interested in Colorado computer support, you must stay informed about the details and implications of this breach.
Reventics discovered the data breach on December 15, 2022, and it later came to light that sensitive personal information involving approximately 250,918 individuals had been exposed. This breach included patients' names, dates of birth, Social Security numbers, and protected health information. By understanding the severity of the Reventics data breach, you can comprehend the importance of cybersecurity and data protection in maintaining digital safety.
Learning from incidents like the Reventics breach will help you be more vigilant with your cybersecurity practices and urge organizations to take necessary steps to safeguard your personal information better. It's essential to stay updated on how this situation unfolds, including legal actions and potential outcomes, to be aware of the potential risks and challenges associated with such data breaches.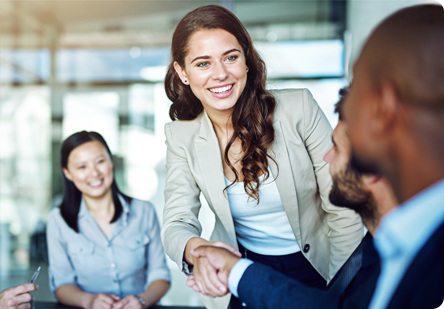 Reventics, LLC Breach Overview
Timeline of Events
In December 2022, Reventics, LLC experienced a data breach that compromised the medical information of its customers. It was discovered as early as December 2022, affecting many individuals. By June 2023, this breach has led to a class action investigation for failure to adequately protect or notify customers, taking place in the U.S. District Court for the District of Colorado.
Affected Data
During the breach, sensitive information was compromised, potentially impacting the privacy and security of those affected. The exposed data may range from personal identifiers to sensitive health information. In response to the breach, monitor your records for any unusual or unauthorized activity and report any suspicions immediately. Staying updated and taking precautionary measures, such as changing passwords or enabling multi-factor authentication, can help you protect your information as the investigation persists.
Colorado Computer Support Recommendations
Identity Protection Services
In light of the Reventics, LLC breach in December 2022, it's essential to safeguard your personal information. One way to do this is by using identity protection services. These services monitor your data, alert you to suspicious activity, and provide assistance if your identity is compromised. Some reputable options include LifeLock and IdentityGuard. Research each service to find the best fit for your needs and budget.
Password Management
Another crucial step in securing your information is using a password manager. This tool helps you generate strong, unique passwords for your online accounts, storing them safely for easy access. Some popular password managers are LastPass and 1Password.
To make the most of your password manager, follow these best practices:
Create a strong master password that is difficult to guess and unique to the password manager.
Enable two-factor authentication (2FA) for added security.
Regularly update your account passwords to minimize the risk of unauthorized access.
By implementing these recommendations from Colorado Computer Support, you can better protect your information and reduce the potential impact of the Reventics, LLC breach, or similar incidents in the future.
Preventive Measures
Security Practices
To protect your data from breaches like the Reventics, LLC Breach in December 2022, it's essential to implement robust security practices. Start by updating your software and operating systems regularly, as these updates often contain critical security patches.
Next, use strong and unique passwords for all your accounts, and consider using a password manager to help manage them. Also, enable multi-factor authentication (MFA) wherever it's available, adding an extra layer of security.
Educating your employees or users about cybersecurity threats and how to recognize them is vital. This includes phishing emails, social engineering tactics, and safe browsing practices.
Finally, routinely back up your data to ensure a recovery plan is in place in case of a breach. It's best to store your backups separately from your primary data storage.
Incident Response Plans
In addition to implementing security practices, having a well-defined incident response plan is crucial. This plan should outline the steps your organization will take in case of a data breach, making it easier to respond quickly and effectively.
First, identify key team members who will form your incident response team. These individuals should include IT, legal, and public relations professionals.
Next, develop a clear communication strategy to inform all relevant stakeholders, including employees, partners, customers, and regulatory bodies. Timely and transparent communication is essential in managing a breach.
Regularly review and update your incident response plan, ensuring it aligns with changes in technology, regulations, and your business environment. Moreover, conduct tabletop exercises and simulated breaches to test your plan and identify any areas for improvement.
By implementing these preventive measures, you can significantly reduce the risk of a data breach and ensure your organization is well-prepared in the event one occurs.
Lessons Learned
One important lesson learned from the Reventics, LLC breach in December 2022 is the significance of investing in robust cybersecurity measures. Strengthening your company's security infrastructure is crucial to protect sensitive data and prevent data breaches. Regularly update your systems and software, and consider implementing multi-factor authentication to secure access points.
Another valuable insight is the need for ongoing employee training on cybersecurity best practices. Encourage your team to adopt strong password policies and be cautious about clicking on unfamiliar links or downloading suspicious files. Regular training sessions can help your staff stay informed about new threats and learn how to prevent them.
Data backup and recovery plans are also essential in mitigating the impact of a data breach. Ensure you have a strategy to regularly back up critical data to recover and minimize downtime in the event of a breach. Additionally, don't forget to test your recovery plan to identify any improvement areas periodically.
Lastly, fostering a culture of vigilance and transparency can go a long way to protect your organization from breaches. Encourage employees to report suspicious activity or potential threats to your cybersecurity team. By maintaining an open line of communication, you'll be better equipped to spot and address threats before they escalate.
By applying these lessons from the Reventics, LLC breach, you'll be better prepared to safeguard your organization from similar incidents in the future while ensuring your valuable data's security.