Relentless Surf In Hawaii & Hackers Hitting Your Network
Key Insights:
Unless you follow his advice, you can only put it off for so long.
You can quickly turn the tables on cybercriminals with this option.
Hackers have an infrastructure fetish you can exploit.
Cyber thieves won't be expecting that you set this up.
Often in life, we are subject to reminders. Some are a huge benefit, but others are a cruel taunt that a target is still on our backs. And though we choose to ignore the ones that could cause us great harm, there is coming a day we can no longer look away.
In today's 'Cyber Saturday' video, Blake Schwank, Chief Executive Officer with Colorado Computer Support, stumbled upon an ongoing and ominous reminder while visiting Hawaii. The comparison went beyond prophetic.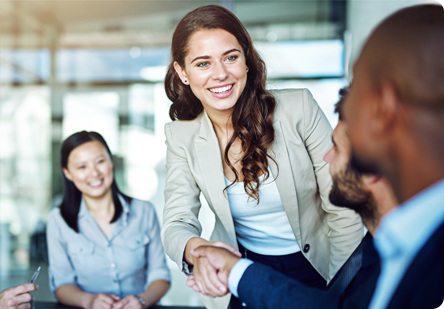 Let's Be Clear. You And Your Company Are Targets.
If there is one reminder to keep in the front of your mind, you, your company, and any data and information you possess, hackers want it. Cybercriminals will stop at nothing to pound and pound and pound your networks until they get what they want.
It is frustrating that anyone would go to great lengths to steal from honest businesses and organizations like yours. Constantly having to keep your guard up, and deploy strategic IT defenses, so your company remains protected can quickly wear you down.
However, that activity gives you a unique insight when creating your cybersecurity blueprint for your company. Instead of only defending yourself against cyber threats, start researching the vulnerabilities of hackers. They, too, have cracks in their methods; you can anticipate and stop.
Hackers Pant Over Weak Infrastructures
To help you start researching hackers and their weaknesses, let's examine their desire to find and exploit a weak infrastructure. Your first reminder is that all networks can develop a weak spot throughout their lifetime. It might be due to old software, poorly managed, or human error.
If you want to frustrate a hacker, check to see if you have outdated or unsupported software. If so, correct that immediately. Next, evaluate each employee on cybersecurity knowledge and how to spot a threat. Wherever they lack, get them cybersecurity training.
Review websites all personnel visit. Should you discover some domains are not secure, prohibit your staff from visiting these sites. Make it a requirement all passwords must be no less than 12 characters in length with a mixture of numbers, symbols, and upper and lower case letters.
Cybercriminals Hope You Don't Have A Response Plan
Hackers, scammers, and cybercriminals expect most companies not to design and have an active Response Plan. Each expects you'll have no plan, giving them a chance to breach your network. However, you have an option that will frustrate these crooks.
You already know any form of security can develop weaknesses. That includes online, offline, physical, or digital. Your IT system is no different. Begin searching for weak points in your cybersecurity protection. You'll quickly uncover what's been hiding in plain sight.
Insist that you receive scheduled penetration testing and vulnerability scans. Once completed, thoroughly examine the reports. What you uncover is the following area(s), you will begin creating additional barriers the hackers were not expecting from you.
Relentless Hacker Protection From Colorado Computer Support
We can advise you in every area for your cybersecurity protection. However, you and your entire staff have to do your part. Be careful who you trust online, be wary of free software offers, and by all means, make your entire staff cybersecurity responsible.
The best part is that when you partner with Colorado Computer Support, we will help you begin planning and examining your IT infrastructure. Contact us today or call (719) 310-3035 and schedule a meeting.