How To Recall Or Unsend A Text Message On Your iPhone: A Comprehensive Guide for iOS Users
In today's fast-paced digital age, miscommunication is inevitable. We've all been there: a slip of a finger, a message sent in haste, or a regrettable choice of words can make us wish we had a time machine. But what if you could go back a few moments? What if there was a way to "unsend" that text? If you're an iPhone user, you're in luck. Apple's iOS offers a feature that lets you do just that.
This guide will explore recalling or unsend a text message on your iPhone.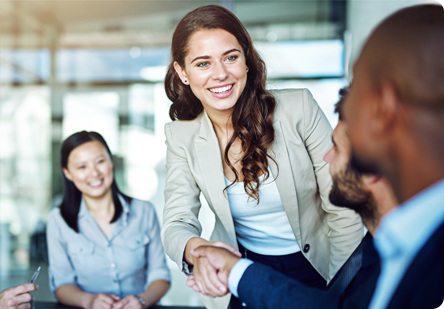 Understanding the Recall Feature
Before diving in, it's essential to understand the context and limitations of the feature. The iPhone's recall function allows users to "undo" a recently sent message, but there's a catch: this can only be done within two minutes of sending it. After that window closes, the message is out there for good.
Steps to Unsend a Text Message
Initiate the Recall: As soon as you realize you want to unsend a message, act quickly. Touch and hold the message bubble you wish to retract.
Execute the Recall: An option will appear on your screen after holding the message bubble. Tap on "Undo Send." This action will prevent the message from being visible on your device.
What Happens Next?
When you successfully recall a message, a note confirming your action appears. This confirmation is visible in both conversation transcripts – that of the sender (you) and the recipient.
It's crucial to be aware of the device and software version the recipient is using. Here's why:
For iOS 16 and Later: If the recipient of your message uses a device with iOS 16 or its successors, iPadOS 16 and above, or macOS Ventura, the unsent message gets removed from their device entirely. This means they won't see what you initially typed.
For iOS 15.6 and Earlier: On the other hand, if the person you're messaging has a device with iOS 15.6 or an earlier version, iPadOS 15.6 or previous versions, macOS 12 or its predecessors, or is using SMS, the original message remains visible in their conversation. So, even if you've "unsent" the message from your end, they might still see it. In such cases, when you unsend a message, you'll be notified that the recipient may still have access to the original text.
Conclusion
Recalling or unsending a text message on the iPhone is a valuable tool, giving users a short window to retract messages sent mistakenly or in haste. While it offers a second chance at communication, it's essential to remember the limitations, especially concerning the recipient's device and software version. Remember these steps the next time you wish to take back a text and act quickly. With technological advancements such as these, the future of communication looks promising, giving users more control and flexibility over their interactions.