Rackspace's Hosted Microsoft Exchange Services Hit By A "Security Incident"
Key Insights:
Another technology giant experiences the unthinkable.
They created a product to serve the hosting needs of end-users.
At 1:28 am, their hosted Microsoft Exchange services go down.
What's the big takeaway from this unfortunate event?
20+ years of managed services. 3000+ Cloud Engineers across Linux, Windows, and VMware. But in the blink of an eye, one of the world's most respected multi-cloud solutions experts experiences a massive outage. And just like that, it happened to Rackspace too!
If you think it can't or won't happen to your company or organization, we ask that you reconsider. In today's 'Cyber Saturday' video, Blake Schwank, Chief Executive Officer with Colorado Computer Support, has feverishly been researching what happened.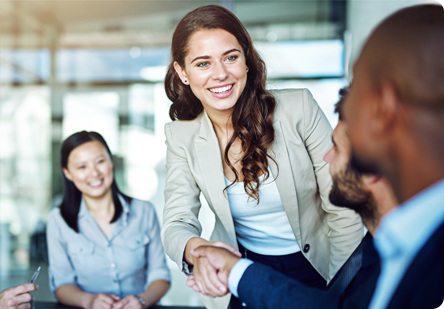 Who Is Rackspace?
If you're unfamiliar with this technology company, here is a brief overview. Rackspace Modern Technology, Inc. is an American publicly traded cloud computing business based in Windcrest, Texas that began operation in 1998.
Rackspace Technology also has offices in Blacksburg, Virginia, Austin, Texas, and eleven foreign countries. Along with its offices, the company has numerous data centers in foreign and domestic cities, e.g., Amsterdam, Chicago, Frankfurt, Sydney, and Hong Kong.
Their mission is straightforward. Embrace technology, empower customers, and deliver the future. They have a global reach of 7000+ employees worldwide, 40 data centers, 2 security operation centers, and serve over half of the Fortune 100 companies.
When Did The Security Incident Take Place?
According to Rackspace Technology's Status Apps page, on 12/02/2022, at 2:49 am, a message to the company's customers stated: "We are investigating an issue affecting our Hosted Exchange environments. More details will be posted as they become available." [1]
Of the four products, Hosted Exchange, Rackspace Email, Administrator Tools, and Apps, it shows Hosted Exchange had a system disruption. These were the areas affected:
MAPI/RPC System disruption 1:28 AM EST
POP System disruption 1:28 AM EST
IMAP System disruption 1:28 AM EST
SMTP System disruption 1:28 AM EST
Outlook Web Access System disruption 1:28 AM EST
ActiveSync System disruption 1:28 AM EST
Due to the security incident, the company has recommended its customers move to Microsoft 365. It allows them the ability to implement temporary email forwarding.
What's The Big Takeaway From This Unfortunate Event?
Rackspace got hit by a security incident that impacted their customers globally when their Microsoft Exchange services went down. The company has provided no further details on what happened. Still, security experts have weighed in and believed it to be a targeted attack.
If your account were there, and now you're unable to retrieve your email, do you have an alternative backup plan? We bring this to your attention because we often meet business owners and decision-makers that rely on one resource and later experience an issue.
They could have recovered sooner if they had known in advance about the additional tools available to them. For example, changes can be made to keep your email flow going uninterrupted when your email provider goes down.
Partner With Colorado Computer Support To Forward Your Email
It's never a good day when your primary resource experiences a security incident and you can't access your emails. What's worse is not knowing if essential emails you've been expecting from customers or vendors are retrievable.
However, if you're like most, you want to avoid this headache but are unsure what to do. The best part is that Colorado Computer Support has tools you can use to ensure your email will continue to flow. Contact us today or call (719) 310-3035 and schedule a meeting.