Move Your Rackspace Email Hosting To Microsoft 365 In Under One Hour
Key Insights:
The online community receives needed training assistance
Internet mailing system for daily user messaging
These advanced options are accessible everywhere
Without official documentation, Blake and Curtis took action
With the recent security incident at Rackspace, businesses and organizations want answers and scrambling for solutions about their email hosting. When searching online, the choices are limited, technical, or need clarification.
To help the online community, Blake Schwank and Curtis Hyde from Colorado Computer Support jumped into action to produce today's extensive training video. As you go through each step, take your time. Should you have questions about moving your email, contact us.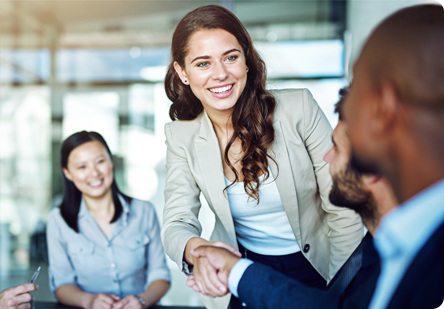 What Is Rackspace Email?
Rackspace is an excellent internet mail system for daily messaging. That application permits customers to access their Rackspace cloud drive information from anywhere. It has data storage space for desktop computer applications for both Windows & Mac.
Customers can quickly access IMAP from their tablet computers as well as phones. With Rackspace Email, individuals can sync their mobile devices to maintain their email, schedules, and contacts with Rackspace Webmail on their iPhone, Android, or Windows devices.
What Is Microsoft 365?
Microsoft 365 is an outstanding cloud-based Software as a Solution (SAAS) modern technology program. Utilizing Microsoft 365, you and your team can access various solutions like Exchange Online, Share Factor Online, Skype for Service Web server, etc.
With its advanced options and solutions, one can easily access Microsoft 365 services everywhere and anywhere. Various M365 strategies are available, such as Microsoft 365 Home, Personal, and Education selections.
Why Use Microsoft 365 Instead Of Rackspace?
When comparing Rackspace, Microsoft 365 meets the needs of businesses and organizations better. Upon further research, end-users prefer Microsoft 365 because it provides quality product support, updates, and additional options Rackspace doesn't offer.
Unfortunately, showing email migration from Rackspace to Microsoft 365 takes a lot of work to locate. That's why Blake and Curtis quickly produce the above tutorial to assist you. To make it easier, follow the migrating process when moving your email hosting to Microsoft 365.
With the advice in our video, you can confidently tackle the task of transferring your emails quickly and easily. Not only will it free up valuable time for other essential projects and tasks, but you will also benefit from the industry-leading Outlook experience offered by Microsoft 365.
Colorado Computer Support Can Move Your Email Hosting
After watching our tutorial, you are now better equipped on what you must do to move your Rackspace email hosting over to Microsoft 365. Once you've completed those steps, you can begin adding your staff's emails.
Your IT person can quickly assist you should any training need their expertise. However, if you prefer to talk with our Colorado Computer Support team instead, contact us today or call (719) 310-3035 to move your email hosting.