How to Use a QR Code to Simplify Guest WiFi Access
As a business owner, you want to make a great impression on your customers and guests. And in today's digital age, that means providing fast, reliable WiFi access. But while you may have a dedicated guest WiFi network set up, connecting to it can still be a hassle for your guests. That's where QR codes come in.
By using a QR code, you can simplify connecting to your guest's WiFi network. And in this post, we'll show you how to do it step-by-step.
Step 1: Generate the QR Code
The first thing you need to do is generate a QR code that your guests can scan with their smartphone camera. To do this, search Google for "WiFi QR Code Generator" and choose the first result. This will take you to a website where you can enter your WiFi network name (SSID) and password. Once you've done that, click the "Generate" button, and the site will create a QR code for you.
Step 2: Print and Display the QR Code
Now that you have your QR code, you need to print it out and display it in a visible location for your guests. You could print it out on a piece of paper and tape it to the wall, or you could get it printed on a sign or a banner to make it more eye-catching. Whatever you choose, ensure the QR code is easy to see and accessible to your guests.
Step 3: Encourage Your Guests to Use the QR Code
Once your QR code is printed and displayed, the final step is to encourage your guests to use it. You could include a note in your welcome packet or display a sign that says, "Connect to Our WiFi Network in Seconds with Our QR Code." The goal is to make it clear to your guests that this is a fast and easy way to connect to your guest's WiFi network.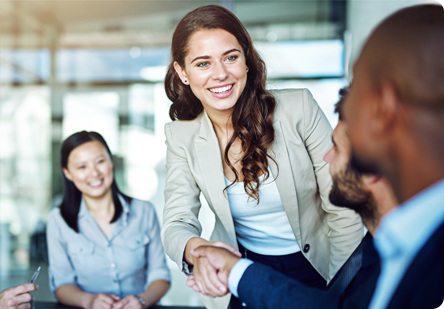 Benefits of Using a QR Code for Guest WiFi Access
Now that you know how to use a QR code to simplify guest WiFi access, let's discuss some benefits.
First and foremost, using a QR code saves your guests time and hassle. Instead of manually entering your WiFi network name and password, they can scan the QR code with their smartphone camera and be automatically connected to your guest WiFi network. This is especially helpful if you have a long or complex password that's difficult to remember.
Second, using a QR code can improve the user experience for your guests. When you make it easy for them to connect to your guest WiFi network, they're more likely to have a positive impression of your business. And that can lead to increased customer satisfaction and loyalty.
Finally, using a QR code can help keep your business data secure. A separate guest WiFi network lets you separate your sensitive business data from your guests' browsing activity. And by using a QR code to simplify guest WiFi access, you can ensure that only authorized guests are connecting to your network.
Conclusion
In conclusion, using a QR code is a simple yet effective way to simplify guest WiFi access for your Colorado Springs business. By generating a QR code, printing it out, and encouraging your guests to use it, you can save them time and hassle, improve their user experience, and keep your business data secure. So why not try it and see how it works for your business?