Protect Yourself From the Cyber Grinch: Cybersecurity & the Christmas Holidays
Key Points
It's easy to get caught up in the excitement and festivities of the holiday season. Still, cybercriminals are working hard to ensure your celebrations don't go off without a hitch.
Cybercriminals do not take holiday breaks, so you must protect yourself and your loved ones from malicious activities.
Maintaining a strong security posture and remaining mindful of malicious activity during this time is essential.
"How the Grinch Stole Christmas" is a classic tale of how a mean, green creature could not stop the joy and spirit of the holiday season. Unfortunately, the Grinch has been upgraded to cyber criminals trying to take away the season's cheer in this age of digitally connected lives. While many people will be on a holiday break, the threat of cybercrime does not rest.
Cybercriminals do not take holiday breaks, so you must protect yourself and your loved ones from malicious activities. From fake shipping notices and phishing emails to fake charity websites and holiday discounts, cyber Grinches are always looking for ways to take advantage of unsuspecting people.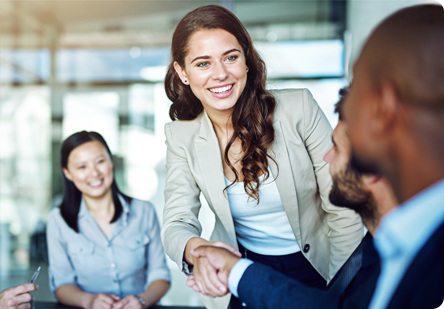 The Weather Outside Is Frightful, but Cybercrime Is Even Worse
The weather outside is not the only thing that should be feared this holiday season. Cybercrime is rising as criminals take advantage of people's excitement and vulnerability during the holidays. To protect yourself from falling victim to cybercrime, it's important to stay vigilant and practice safe online habits. Monitoring your financial accounts closely to ensure no unauthorized activity is occurring is a quick and easy way to stay safe.
It's also important to educate yourself and your family on what cybercriminals are up to during the holidays. Knowing the common tactics criminals use can help you stay one step ahead and avoid becoming a target. Be aware of phishing scams, malware attacks, and other malicious activities that can compromise your security.
What Types of Attacks Can You Expect This Holiday Season?
Cybercriminals use a variety of tactics to target victims during the holidays. Here are some of the most common types of attacks to watch out for:
Phishing Attacks
Phishing attacks occur when a cybercriminal sends emails that appear to be from legitimate companies. The emails contain links to malicious websites, which can install malware or steal your personal information. Stay alert and always check the source of any emails before clicking on links or downloading attachments.
Malware Attacks
Malware attacks are designed to install malicious software on your computer. This can give cybercriminals access to your personal information, including passwords, banking details, and more. Be sure to update your security software regularly to protect yourself against malicious software.
Social Engineering Attacks
Social engineering attacks occur when cybercriminals use psychological manipulation to access personal information. Cybercriminals may pose as customer service representatives, tech support personnel, or other authority figures to gain access to confidential data. Be sure to verify the identity of any person who claims to need your personal information.
Smishing Attacks
Smishing attacks are similar to phishing attacks but occur via text message rather than email. Cybercriminals may send SMS messages that appear to be from legitimate companies or organizations. The messages usually contain links or attachments that can install malicious software on your phone. Be sure to verify the source of any text message before opening any links or attachments.
Make a List and Check It Twice
Like the Grinch, cybercriminals love to take away the joy of the holiday season. If you celebrate any holiday season, your chances of falling victim to a cybercrime increase exponentially. The good news is that, with the right knowledge, you can protect yourself from these Grinches and ensure that your holiday season is merry and bright.
One of the best ways to stay safe online is to be proactive about your cyber security practices. Before shopping online, check the website for any red flags, such as a lack of encryption, outdated software, or an unsecured connection.
Here are some tips to help you make sure that your secure information is safe:
Always check the URL of the website to make sure it is legitimate. If the website starts with "HTTPS" instead of "HTTP", encryption is in place, and your connection is secure.
Be sure to use strong passwords that are difficult to guess. Avoid using common words or phrases and combine upper- and lowercase letters, numbers, and symbols.
Check the website for grammar and spelling errors. These are signs that a scammer or hacker may have created the website.
Be wary of clicking on links in emails. If the email looks suspicious, delete it without clicking on any links.
Adopt MFA (Multi-Factor Authentication) when available. This added layer of security ensures that even if a hacker gets access to your username and password, they cannot access your account without the additional authentication factor.
Keep your antivirus and security software up-to-date to protect yourself from malware and other threats.
Embrace zero-trust security and practice caution when it comes to online transactions. Zero trust wraps up each user, device, and application in a secure environment.
Bonus Tip: DNS filtering is another great way to protect yourself from cyberattacks. DNS filtering blocks malicious domains and IP addresses, helping you stay safe while browsing the web or making online purchases.
How Businesses Can Put a Bow on Online Security
Many businesses use e-commerce sites and payment processing systems to complete online transactions. Hackers can use these systems as an entry point into a company's data and steal sensitive information such as customer credit card numbers, financial records, and other confidential information.
Businesses need to be aware of the increased holiday risk and take steps to protect their networks. Here are some tips for business owners:
Ensure your systems and software are up-to-date with the latest security patches and updates.
Install a reliable firewall and antivirus software to protect your network from unauthorized access.
Educate your employees on the importance of cyber security and best practices.
Implement strict policies for password management, such as requiring strong passwords and regularly changing them.
Conduct regular security scans to identify any vulnerabilities in your network.
Ensure that all electronic transactions are conducted over a secure connection.
Bows, ribbons, and wrapping paper may make your holiday gifts look pretty, but putting a bow on online security is the best way to ensure a secure and merry holiday season.
Give the Gift of Security This Holiday Season
Encourage your loved ones to practice safe online habits, such as using strong passwords, being careful when clicking on links, and avoiding public Wi-Fi networks. Consider gifting them with antivirus software and other security tools. These tools can help safeguard their information and protect them from malicious cyberattacks.
Help your loved ones understand the importance of digital safety and privacy by teaching them the basics. Show them how to adjust social media accounts' privacy settings and spot signs of suspicious activity. Show them how to use Multi-Factor Authentication (MFA) when available. Finally, remind them of the importance of making secure online purchases. Please encourage them to use reputable websites and services and avoid clicking on suspicious links or downloading unverified apps.
The holiday season is a time of giving, so why not give the gift of security to your loved ones? With a few simple steps, you can help protect them from malicious cybercriminals and ensure their holiday season is filled with joy.
Wrapping up the Grinches This Holiday Season
As the festive season approaches, there's no better time to prioritize cybersecurity. To stay safe while shopping online, ensure that your computer and internet-enabled devices have the latest security patches installed and that you are running reliable anti-virus software and firewalls. Doing so will minimize the risk of having your data stolen by cybercriminals and help you maintain a stress-free holiday season.
Secure your holidays by creating passwords that are difficult for hackers to guess. Make sure to include numbers and symbols that only you would recognize. Be wary of suspicious links in emails, as clicking on them could lead to malicious pages or downloading malware. Taking the proper steps to protect yourself and your devices from cyber threats is the best way to guarantee a safe and secure holiday season.
There's no better time than now to ensure your online security is in order. With the right cyber protection strategies, you can make sure that the Grinches stay far away from your holiday shopping and can enjoy the season without fear of data breaches.