Protect Your Cannabis Business from Cybersecurity Risks
Key Points
The cannabis industry has seen tremendous growth in recent years, but this growth has also made the industry a target for cybercrime.
Cannabis businesses are particularly vulnerable to data breaches, phishing attacks, and ransomware attacks.
To protect their businesses from these risks, cannabis companies should invest in reliable encryption and authentication solutions and establish strong security protocols.
Cybersecurity is essential to any successful business strategy, and all cannabis companies should address their cybersecurity needs.
The cannabis industry has seen tremendous growth since 2020 due to a wave of state-level legalizations. Analysts predict the U.S. cannabis market will reach more than $40 billion by 2030. As the industry continues to grow, it has caught the eyes of various investors and entrepreneurs seeking large-scale investment opportunities. Unfortunately, it has also caught the attention of malicious actors hoping to take advantage of the seed-to-sale process and profit through cybercrime.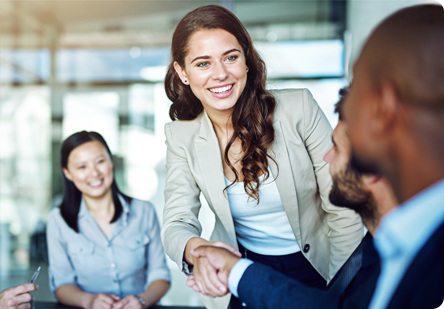 The Cannabis Industry: Its Growth and Cybersecurity Vulnerabilities
The current state of cybersecurity deserves careful consideration, especially regarding the cannabis industry. More eyes are on the industry than ever before, meaning that cannabis businesses need to be extra vigilant about their security measures. Cannabis businesses are particularly vulnerable to cyber threats due to the nature of their operations.
For example, the seed-to-sale process involves a high level of data exchange between multiple parties and provides ample opportunity for malicious actors to gain access and exploit vulnerabilities. Unfortunately, many in the cannabis industry fail to recognize the importance of cybersecurity until it is too late. Commonly, the thoughts of "No one will come after my business", "A phishing attack can't trick us", or "It's not my money that's at stake" are embraced. Still, these thought processes create a false sense of security and put businesses unnecessarily at risk.
So, what are the most common cybersecurity threats in the cannabis industry that you need to be aware of?
Data Breaches
One of the most common forms of a cyberattack within the cannabis industry is a data breach. Data breaches involve the unauthorized access of sensitive information and can result in major business losses. These attacks often target Point-of-Sale (POS) systems, customer databases, and websites where customer information is stored. To protect against data breaches, cannabis companies should consider investing in reliable data encryption and secure authentication solutions.
Phishing Attacks
Phishing attacks are also becoming increasingly common within the cannabis industry. In a phishing attack, malicious actors send fraudulent emails or text messages that appear to come from a legitimate source. The messages typically contain links to dangerous websites or malicious software designed to steal information or gain access to systems. To protect against phishing attacks, cannabis companies must implement robust authentication procedures, such as two-factor or biometric authentication.
Ransomware Attacks
Ransomware attacks are another form of malicious activity that is increasingly common in the cannabis industry. In a ransomware attack, malicious actors encrypt data or render systems unusable and demand payment to regain access. To protect against ransomware attacks, cannabis companies should make sure they have regular backups of their data and regularly update their security protocols.
The vulnerabilities within the cannabis industry have become apparent, and cybersecurity measures must be taken to protect businesses from malicious actors. By implementing strong security protocols and investing in reliable encryption and authentication solutions, cannabis companies can better protect themselves from these risks and ensure the safety of their customers' data.
The Need for Robust Cybersecurity in the Cannabis Industry
One factor that all of these challenges have in common is the need for robust security. For cannabis businesses, this means more than just safeguarding physical assets—it also requires a comprehensive cybersecurity plan to protect against digital threats. Unfortunately, many business owners still neglect this vital security program element.
It is essential for all cannabis companies to address their cybersecurity needs, as the consequences of a data breach or other security incident can be significant. To protect their businesses from such risks, cannabis companies should invest in cybersecurity measures tailored to their particular needs and help them stay safe.
This includes solutions such as encryption, secure data storage, and regular staff training to help ensure the security of their sensitive customer information. Any cannabis business that fails to address its cybersecurity needs could be setting itself up for serious problems.
How One Cybersecurity Incident Can Impact a Cannabis Business
Most cannabis businesses are unaware of security risks and how much damage one incident can cause or don't have the resources to invest in proper security measures. As a result, many fail to recognize or address security vulnerabilities until they experience a breach.
The aftermath of a security incident can be devastating, especially for small business owners or startups who lack the resources to withstand an attack. Cybercriminals are drawn to the lucrative returns of exploiting sensitive financial information, making it a prime target.
From intellectual property and climate control systems to highly confidential medical and health data and customer payment information from point-of-sale terminals, the data obtained through a breach can cause huge financial losses, critical license forfeiture, and long-term damage to a business's reputation.
Tips for Securing Data in the Cannabis Industry
Cannabis businesses must take proactive steps to ensure their data is secure. The following tips can help you protect your data and operations from malicious actors.
Establish a robust cyber security plan: It's essential to have a cyber security plan in place to protect your data and resources. This plan should address user authentication, data encryption, network monitoring, and incident response issues.
Make sure your software is up-to-date: Regularly updating your software can help prevent malicious actors from exploiting vulnerabilities.
Train your staff: Educating them on cyber security protocols can help them quickly and effectively identify and respond to potential threats quickly and effectively.
Implement multi-factor authentication: Multi-factor authentication adds an extra layer of security to user accounts and helps prevent malicious actors from gaining access.
Invest in cyber security insurance: Cyber security insurance can help mitigate the financial losses associated with data breaches and other cyber security incidents.
By taking these steps, cannabis businesses can ensure their operations and data remain secure in the face of cybercrime. It's important to stay vigilant and take the necessary measures to protect your business.
How IT Risk Management Can Mitigate Cybersecurity Risks
IT risk management is a key component of any successful cybersecurity strategy. IT risk management involves assessing, monitoring, and mitigating risks to IT systems and related assets. This includes evaluating potential cyber threats, identifying security weaknesses, and responding quickly to incidents.
Cannabis businesses must ensure that their IT risk management program is established and maintained to protect the business and its customers. Failure to prioritize IT risk management can result in a costly breach or data theft that results in serious reputational damage, expensive lawsuit settlements, and loss of customer trust.
IT risk management becomes even more vital in an ever-expanding environment where mergers and acquisitions happen regularly. The changing landscape brings new vulnerabilities that can leave a business exposed and vulnerable to a breach. Cannabis businesses must implement a sound IT risk management program to protect their data and the trust of their customers.
Wrap Up
The cannabis industry is no stranger to the risks of cybercrime. As the industry grows, businesses must be aware of security threats and take steps to protect their operations and data from malicious actors. Partnering with an experienced managed IT services provider can help ensure that your business's data and processes remain secure. An experienced provider can provide guidance, advice, and recommendations on the latest cybersecurity trends and best practices.
With the right tools, training, and security protocols, businesses can ensure their ultimate success. In today's digital world, cybersecurity is a must—for cannabis businesses and beyond. It's crucial to stay on top of the latest trends in cyber security and be aware of potential vulnerabilities to keep your business safe. Investing in the right protection measures can save you headaches (and money).
The cannabis industry is growing and advancing at an incredible rate, and businesses are no longer limited to just contact and cash transactions. With new technology advancements, businesses can streamline and automate operations, increase efficiency, and remain competitive in the ever-changing environment.
As the cannabis industry continues to evolve, businesses must remain vigilant and secure to protect their operations and data. By investing in cybersecurity safeguards, cannabis businesses can ensure their continued success in the digital landscape. It's time to take control of your cybersecurity and empower your business for long-term success. Invest in cyber security today and reap the benefits for years to come.