Phishing You a Merry Christmas: Protect Yourself From Scammers This Holiday Season
Key Points
The holidays present an opportunity for bad actors to exploit unsuspecting victims. Cybersecurity should be a consideration during this time.
Phishing is a common fraudulent practice used by cybercriminals where they send emails appearing to be from trusted sources to get personal information or credentials.
P2P mobile payment apps are also targeted by scammers who will send "payments" that look legitimate but are fake and have no funds behind them.
Don't let holiday cheer lull you into a false sense of security. Be sure to use strong passwords, enable two-factor authentication, and keep all your devices updated.
The holidays bring with them a warm sense of joy, excitement, and giving. Unfortunately, they can also create a window of opportunity for those ready to take advantage of unsuspecting victims. Bad actors are aware that many people are busy with their holiday plans and errands, leaving them distracted and more vulnerable to malicious activities. Cybersecurity is an important consideration during the holidays, as bad actors look to exploit weaknesses and vulnerabilities.
Phishing is one of the most common fraudulent practices used by cybercriminals. In a phishing attack, bad actors send emails that appear to be from trusted sources and contain malicious links or attachments. The attack aims to trick victims into providing personal information or credentials that can be used for identity theft and other malicious activities. A phishing scam can be difficult to spot, so it's essential to remain vigilant and double-check the source of any emails or social media messages.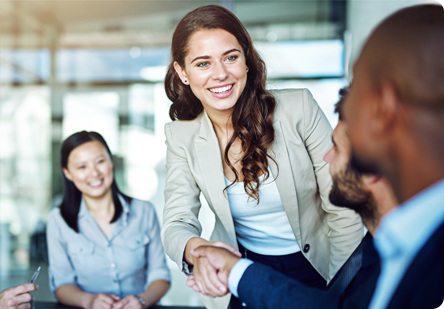 Don't Unwrap Suspicious Emails
The holidays bring an increased risk of phishing scams. Bad actors are aware that many people are distracted, creating a perfect opportunity to exploit them. Bad actors will use various techniques to reel in unsuspecting victims, such as spoofed emails from trusted sources, such as banks, P2P platforms, or other financial institutions, and they can contain links to malicious websites or trigger the download of malicious software.
With the rise in contactless payments, P2P mobile payment apps have become increasingly attractive targets for criminals. While these apps were designed to simplify transactions between individuals for things like splitting the check at dinner or sending utility bill payments to a roommate, scammers will use the guise of transactions to lure unsuspecting people. Scammers send "payments" to victims through Venmo, Zelle, Cash App, etc., but no funds are involved.
Scenario
You receive an email proclaiming to be from Venmo that you have just been sent a payment from someone named "Cynthia" for her portion of the check for a recent dinner outing. Before clicking any links in the email, stop and ask yourself these questions:
Are you expecting a payment?
Who is "Cynthia" and do you have any contact with her?
Did you have dinner with Cynthia?
Does the email address look suspicious?
Is the email actually from Venmo?
If you have never met "Cynthia," the email looks suspicious, or you cannot verify that it is from Venmo, then do not click any links and delete the email immediately. If you recognize the name and expect a payment, it is best to check the official Venmo app to check if the payment is legitimate.
Remember: When it comes to money, always proceed with caution. A little vigilance can go a long way toward protecting your finances. Play it safe, and verify the legitimacy of any payment you receive before agreeing to accept it. The best way to protect yourself from falling victim to a P2P payment scam is to use the app, only exchanging money with people you know and trust. This is especially true when it comes to transactions for which you would otherwise be using your credit card, as these are the most vulnerable to fraud. By exercising caution and discretion, you can rest assured that your money is safe.
Don't Get Caught by a Phisher This Christmas
As the online world expands, malicious actors continue developing more sophisticated ways of stealing and manipulating our personal information. To protect yourself, it's important to know how to recognize and prevent yourself from falling victim to phishing attempts.
To keep you safe from phishers, here are some questions to ask yourself and some tips to help you spot a scam:
Is the email or website you're receiving from legitimate? Look for signs that it might be untrustworthy, such as poor grammar, spelling mistakes, or a strange URL.
Are you being asked to provide sensitive information? Through email, legitimate companies will never ask for your password, credit card information, or Social Security number.
Are you being asked to download something? Be wary of any links or attachments in emails from unknown senders.
Are you being offered something too good to be true? Fraudsters often promise rewards or special deals, so be wary of them.
Have you solicited the information you are receiving? Have you signed up for a newsletter or an account with the sender? If not, be very cautious.
Is the message urgent? Phishers often use fear tactics to pressure you into taking action, so take your time and verify the source.
You can protect yourself from phishers and keep your personal information safe by doing your due diligence.
All I Want for Christmas Is a Secure Cyber Environment
At this special time of year, it's important to remember that secured cyber environments are not just for the holidays. Cybercrime is a growing global problem that can severely affect individuals and organizations. That's why it's critical to have the tools to protect against malicious actors and phishing attacks. From technical controls to user education, investing in a robust cybersecurity strategy is essential for keeping data safe from prying eyes and hands.
For example, having robust authentication protocols can help prevent unauthorized access. Additionally, ensuring that employees are aware of the risks posed by phishing emails and other malicious activities can help reduce the chance of falling victim to such attacks. Finally, keeping up with the latest security updates is essential, as is performing regular backups to ensure that data can be recovered if something goes wrong.
Closing Thoughts
This holiday season, let us all take a moment to reflect on the importance of cybersecurity. With vigilance and the right safeguards in place, you can protect yourself and your loved ones from the dangers of phishing and other cyber threats. Phishing scams are most effective when people let their guard down. We urge you to keep your guard and not be taken in by scammers. Be sure to remain wary of emails, texts, and phone calls that offer too-good-to-be-true deals or ask for you to provide personal information. Be firm and stand your ground; don't give away your financial information or personal data.
May the season's joy be filled with strong passwords, effective authentication protocols, and up-to-date security measures!