PayPal Text Message Scams Impacting Colorado Springs Businesses
Key Insights:
These types of text message scams are on the rise, and don't be surprised if you recognize this famous online company's name.
Getting a text message that your bank account was suspended and you need to click the link provided means a crime is about to occur.
If you received a text message about a fake payment on your account, that's a scammer wanting your personal information.
PayPal and the United States Federal Trade Commission have easy steps to stop, report, and block these text message scams.
The bottom line is to report it, block it, and never click a link inside any text message.
It seems as though technology scams are everywhere these days. If it's not fake ransomware emails trying to get us to click on an unknown link inside the message, it's the rise in text message scams trying to fish you for personal or financial information.
That activity is nothing more than a criminal wanting to steal your money or information or hack your phone. What's even scarier is receiving a supposed text message from a big-name company like PayPal you trust. Whatever you do, never click the link in any text message.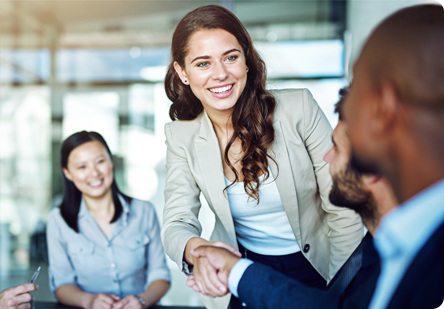 What Is A Text Message Scam?
A text message scam called "Smishing" is when you receive an SMS message from a scam artist. That short text message is another form of phishing sent to your phone to lure you into providing personal or financial information.
In most instances, the text message has an urgent plea for you to do something immediately. For example, the content may state that your bank account was suspended because of suspicious or illegal activity, usually followed by a phone number to call or a link to click.
What Is A Common PayPal Text Message Scam?
PayPal provides one of the safest ways to transfer money online. However, scam artists actively use the platform's name to trick consumers. As a result, more and more people are receiving these fake PayPal text message scams on their phones. Here's an example of one.
When you receive one of these scammer text messages, the criminal reaches out to inform you of a fake payment to your PayPal account. You are encouraged to contact them to dispute the charge in that message. The next step they're requesting is for you to click on a URL link which unfortunately sends you to a phishing page requiring you to enter personal information.
If You Get A Suspicious PayPal Text Message, Do This!
Due to the magnitude and gravity of getting scam PayPal text messages, you have several options you can use. The first option is to follow PayPal's instructions to protect yourself, which states on their website:
"If you come across a suspicious link or website, tell us. Just copy and paste the site's URL into an email message and send it to phishing@paypal.com. Our security experts will investigate, and if it's a bad website, we will get it shut down. Reporting a suspicious link helps protect yourself and other users too." [1]
Another option comes directly from the United States Federal Trade Commission. That agency encourages anyone who has received these types of text messages to act immediately. The FTC website provides three ways you can proactively report scam text messages.
Report the text on the messaging app you use. It should have an option to report spam.
Copy the message and forward it to 7726 (SPAM).
Report it to the Federal Trade Commission at ReportFraud.ftc.gov. [2]
Taking these steps helps protect your identity and personal and financial information from scam artists and criminals.
So, What's The Bottom Line?
Remember, your phone is just as vulnerable to an attack as your computer. Please report it. Block it. Always be on your guard, especially when you get a suspicious text message from an unknown sender. And remember, never click a link inside any text message.
Our team is ready to assist you in uncovering other text message scams you may have gotten exposed to recently. As always, Colorado Computer Support is easy to contact. Call us now at (719) 310-3035.
[1] https://www.paypal.com/lc/webapps/mpp/security/suspicious-activity#:~:text=Smishing,suspended%20due%20to%20suspicious%20activity.
[2] https://consumer.ftc.gov/articles/how-recognize-and-report-spam-text-messages