Tuesday Tech Tip: Using the SpaceBar to Mute and Unmute Yourself During a Zoom Meeting
Have you ever found yourself talking 10 minutes into a zoom meeting only to realize that you have been on mute this whole time? This can be frustrating.
Check out our latest Tuesday Tech Tip video to learn how you can quickly mute and unmute yourself during a zoom meeting: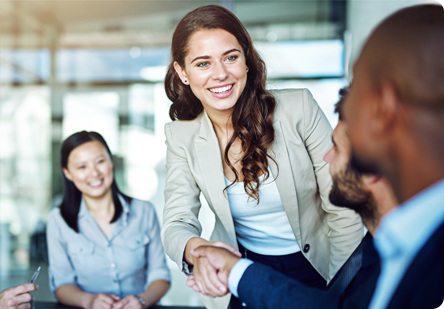 Holding Down the Space Bar to Temporarily Unmute Yourself
Audio is very vital during a meeting. To easily mute and unmute yourself during a meeting, you can use your SPACE key.
To temporarily unmute yourself, press and hold the SPACE bar. This way, you will be heard for as long as you hold down the space bar. Zoom will automatically mute again as soon as you let the space bar go. This is pretty similar to using a walkie-talkie.
Video conferencing has enabled many businesses to continue to operate by allowing employees to work remotely, using conferencing solutions for meetings and updates, as well as general communications.
Zoom has become an essential tool for small, medium, and large-sized teams that want to keep in touch and continue their daily workflows with minimal disruption.
More About Zoom
Reliable video conferencing solutions have become essential today as businesses look for affordable ways to communicate. In a business environment defined by globalization and remote working, video conferencing has provided companies with a way to maintain face-to-face interactions between staff members.
This has become especially important with many people working remotely and trying to connect with other employees, clients, and partners; your remote workforce requires more than just online meetings to stay productive and remain competitive even when they are out of the office.
They need a single platform to meet, chat, call, and collaborate.
They need software that can support all types of workers.
Countless businesses across the world are embracing video conferencing culture. By 2027, the video conferencing market is predicted to be worth 12,005.7 million US dollars.  With so many video conferencing options available in the market, most companies are turning to Zoom.
This year the number of Zoom users has grown rapidly due to the pandemic. It's estimated that Zoom has added 2.22 million monthly active users so far in 2020, while in all of 2019, it added 1.99 million users.
What is Zoom? Zoom is a cloud-based video conferencing service that you can use to meet with others virtually – either by video or audio, or both.
Zoom's key features include:
HD video chat and conferencing.
Virtual backgrounds for video calls.
Hosting video webinars.
Audio conferencing using VoIP (Voice over Internet Protocol).
Instant messaging.
Screen sharing and collaborative whiteboards.
Zoom Meeting: A zoom meeting refers to a video conferencing meeting that is hosted using zoom. Attendees can join a zoom meeting via a webcam, video conferencing camera, or via phone.
Zoom Room: A zoom room is the physical hardware setup that lets companies schedule and launches zoom meetings from their conference rooms. Zoom rooms require an additional subscription on top of a zoom subscription.
Zoom offers four distinct pricing tiers for your business subscription (this is separate from a Zoom Room subscription).
Zoom Free: This is the best option if you work solo or with only one or two other people in the same location as you and do the brunt of the meeting scheduling and coordinating. With the free version of Zoom, users can hold an unlimited number of meetings, but group meetings with multiple participants are capped at 40 minutes in length.
Zoom Pro: This is the best option if you're using Zoom with a small team with at least one member working remotely full-time or part-time so you can collaborate effectively, no matter where the meeting is hosted. Zoom Pro allows hosts to create personal meeting IDs for recurring Zoom meetings, allow meeting recordings in the cloud or on users' devices, and caps group meeting durations at 24 hours.
Zoom Business: Zoom Business is best-suited to small to medium-sized businesses with multiple teams regularly scheduling Zoom meetings. This tier offers cool features for businesses to brand their Zoom meetings with vanity URLs and company branding, dedicated customer support, and transcripts of Zoom meetings recorded in the cloud.
Zoom Enterprise: For businesses with 1,000 employees or more, this tier of Zoom offers unlimited cloud storage for recordings, a dedicated customer success manager, and discounts on webinars and Zoom Rooms.