Why is Colorado Computer Support Uniquely Positioned Among MSPs in Colorado?
In the rapidly evolving landscape of managed service providers (MSPs) in Colorado, it's understandable for businesses to feel overwhelmed when selecting a partner for their IT needs. Upon a cursory review, many MSPs might appear indistinguishable, brandishing their cybersecurity tools, top-tier IT support, and remote support capabilities. But is there more than what meets the eye? Indeed, Colorado Computer Support (CCS) is a testament that not all MSPs are cut from the same cloth.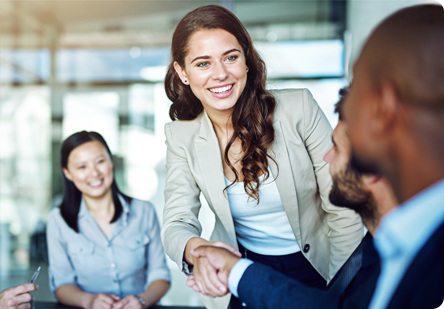 Looking Beyond the Surface
The task for businesses, especially those in Colorado Springs, is to sift through the dense MSP market to find a provider that resonates with their unique needs and aspirations. At a fundamental level, this means understanding what makes one MSP different from another.
A good starting point is the MSP 501 list, a directory Colorado Computer Support has consistently graced over the years. It's worth noting, however, that there's no stringent barrier to becoming a managed services provider. From a solo tech enthusiast with a laptop to sprawling corporations like IBM, the term "managed services" spans a broad spectrum.
Essential Criteria for Evaluating MSPs
Company Culture & Infrastructure: When shortlisting MSPs, delve deeper into their organizational ethos. Understand their culture, recruitment policies, and the overall ambiance they foster. While smaller companies often boast personalized attention courtesy of owner-driven client relationships, assessing potential vulnerabilities is crucial. What if the owner faces health issues or distances themselves from the business? Does the MSP have robust business continuity mechanisms to ensure uninterrupted service regardless of size? Remarkably, CCS has made significant strides in this arena, having cemented business continuity strategies that ensure clients face no service disruptions, even if pivotal employees are absent for extended durations.
Cost Considerations: Price is undeniably crucial but shouldn't be the sole determining factor. The adage, "you get what you pay for," holds, especially in the MSP domain. CCS acknowledges that they aren't the priciest, nor are they the most affordable. But there's a reason for that equilibrium. High-quality service demands investment, particularly in skilled professionals who deliver unparalleled service. CCS prides itself on having made these investments to guarantee client satisfaction.
Reputation & Reviews: In today's digital age, a company's online reputation can be its most powerful asset or Achilles heel. It's advisable to scrutinize Google Reviews of potential MSPs. Reaching out to businesses that have left reviews, especially those in similar industries, can offer unfiltered insights. After all, while every MSP can proclaim their excellence, genuine testimonials and feedback are the most telling.
Conclusion
Colorado Computer Support has consistently demonstrated its commitment to excellence in a crowded MSP market, making it a standout choice for Colorado Springs and beyond businesses. Their dedication to quality, investment in skilled professionals, and impressive online reputation make them a reliable partner for any company's IT needs.