An In-depth Examination of the MOVEit Data Breach Impacting 35 Million Users Worldwide
In the ever-evolving landscape of cybersecurity threats, a recent exploit has introduced a new paradigm of digital disruption. Blake Schwank, a well-regarded authority from Colorado Computer Support, has documented a substantial data breach involving the MOVEit managed file transfer software. This event has reportedly affected upwards of 500 organizations worldwide, which equates to approximately 30 to 35 million individual users. This massive digital security incident has propelled a wave of immediate corrective measures and comprehensive strategies to mitigate such vulnerabilities in the future.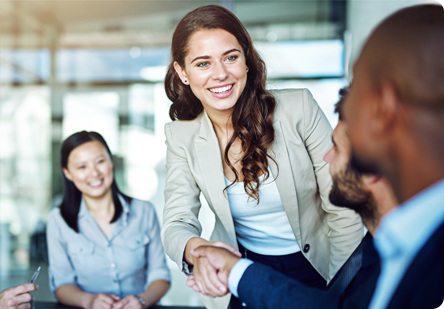 Unveiling the Anatomy of the Security Exploit
The cascade of cyberattacks was instigated in June 2023, shortly after a vulnerability was unearthed in the MOVEit software. This flaw was an open door for malicious entities, who exploited it to exfiltrate files from unsuspecting organizations via SQL injection attacks on public-facing servers.
The malefactors facilitated these unauthorized data transfers using a custom web shell named LemurLoot. Craftily camouflaged as valid ASP.NET files utilized by MOVEit, LemurLoot can extract Microsoft Azure Storage Blob information. This deceitful masquerade left many organizations inadequately prepared to counter such a sophisticated cyber onslaught.
Respected cybersecurity firm Mandiant asserts that the abuse of this MOVEit vulnerability can be traced back to May 27, 2023.
A Chronology of the Global Data Compromise
The reverberations of the MOVEit data breach have been extensive, affecting many organizations and millions of individuals worldwide. The sequence of events provides a detailed insight into the extensive reach of the breach:
On June 3, the Government of Nova Scotia disclosed that nearly 100,000 present and former employees could potentially have been compromised by the breach.
The cyber offensive reached the United Kingdom by June 5, as several organizations, including the BBC, British Airways, Boots, Aer Lingus, and payroll service Zellis reported data breaches.
On June 12, Ernst & Young, Transport for London, and Ofcom separately announced their networks had been compromised. Notably, Ofcom revealed the unauthorized download of personal and confidential data.
CNN reported on June 15 that the United States Department of Energy was among the impacted US government organizations.
The next day brought the news that the Louisiana Office of Motor Vehicles and the Oregon Driver and Motor Vehicle Services were breached, affecting millions of residents.
To ascertain if you have been affected by the breach, refer to the comprehensive list of impacted organizations here.
The Road Ahead: A Call for Rigorous Digital Security Measures
MOVEit is a registered trademark of Progress Software Corporation, which has diligently provided a wealth of information about the vulnerability and the steps taken to rectify it. More details can be found on the MOVEit Transfer and MOVEit Cloud Vulnerability page.
The unprecedented MOVEit data breach underscores the vital importance of comprehensive IT security at every juncture of our increasingly interconnected digital landscape. Today's IT systems' complexity makes them inherently susceptible to potential vulnerabilities, even when rigorous security measures are employed.
To address such security vulnerabilities effectively, we must adopt an approach beyond traditional IT security paradigms. One such strategy is to embrace the principle of data minimization, ensuring that at sensitive access points such as interfaces, only the necessary data is accessible, thereby significantly reducing the potential impact of data theft during such security incidents.
Conclusion
The MOVEit breach underscores the urgent necessity for robust cybersecurity measures in today's interconnected digital world. This incident has provided a harsh reminder of the responsibilities that come with data digitization. As we navigate the road to recovery from this substantial breach, we must take this opportunity to learn from the incident and bolster our defenses against future cyber threats.