Working remotely has become indispensable for many professionals in today's fast-paced digital era. But the real secret sauce? Access to top-notch mobile technology to support your work, no matter where you find yourself. Especially if you happen to be in the picturesque terrains of Colorado Springs, Colorado, let's delve into some insider information about the most efficient mobile technologies for remote workers from the experiences of a renowned tech guru in the region.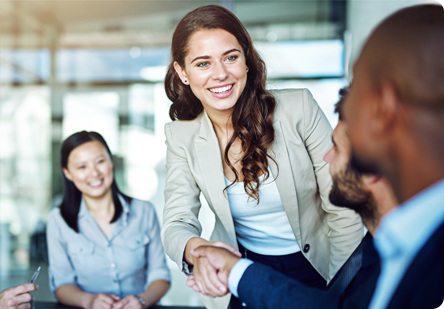 Blake Schwank: A Tech-Savvy Nomad
Blake Schwank, the esteemed CEO of Colorado Computer Support, has a penchant for globe-trotting. From remote international destinations to the idyllic Flat Head Lake in Montana during summer, his adventures know no bounds. But with limited internet access at some of these stunning locales, how does the man at the helm of a leading IT services company in Colorado Springs ensure he's always connected?
You might think, "Oh, he probably just uses his cell phone hotspot or looks up the nearest café with free WiFi." While those are viable options, the tech-savvy CEO has a better, more consistent solution.
Introducing: The Netgear Nighthawk Router
Schwank swears by the Netgear Nighthawk Router. This isn't your average router. This innovative device requires a SIM card, allowing you to pick the best coverage according to your travel destination. The beauty of the Netgear Nighthawk isn't just in its portability but also in its unmatched reliability.
But wait, there's more!
Are you curious about enhancing the router's reach even further? Pair it with the omnidirectional MIMO antenna. This dynamic duo ensures you stay connected even in areas where conventional internet access seems like a far-fetched dream.
More than Just a Travel Companion
Beyond personal use, the Netgear Nighthawk Router has found its way into the heart of several organizations. Why? Its prowess as a backup internet service is unparalleled. Numerous clients of Colorado Computer Support leverage this gadget as a failover internet solution. While it might not rival the speed and efficiency of a traditional hardwired connection, it guarantees your organization remains online in dire circumstances.
Conclusion
In the ever-evolving realm of remote work, staying connected is no longer a luxury but a necessity. Whether you're a CEO gallivanting around the globe or an organization in Colorado Springs looking for a reliable backup internet solution, the Netgear Nighthawk Router, especially when coupled with its complementary antenna, is your best bet. Take it from Blake Schwank – it's a game-changer in mobile technology.