Unveiling the Curtain
Ensuring your network's safety can feel like navigating through an intricate maze in cybersecurity. Recently, Blake Schwank, a notable figure in the field, engaged in an enlightening conversation with Terry Bradley, a distinguished cybersecurity expert from Mile High Cyber. The focal point of their discussion? A compelling argument against the rising trend of Managed Service Providers (MSPs) auditing their network security.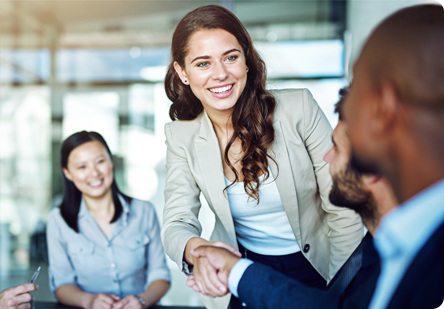 The Rising Tide: MSPs and Self-Auditing
The digital age has seen a boom in the demand for enhanced network security solutions. Naturally, MSPs have risen to the occasion, offering various auditing services. Yet, from his vast professional experience, Terry Bradley asserts that MSPs may not be ideally positioned to evaluate their network security.
As he explains, there exists an inherent bias in self-auditing. In their quest to meet the soaring demand for cybersecurity measures like penetration testing, MSPs often downplay or dismiss potential network vulnerabilities.
The Underlying Challenge: Bias and Overlooking Vulnerabilities
Diving deeper into this concern, Bradley points out a pervasive issue. "MSPs frequently fail to offer an unbiased opinion," Bradley warns, noting the tendency for MSPs to search for gaps as opportunities for selling services or products rather than genuinely securing the network.
This culture, deeply ingrained within the MSP community, results in a self-rating system that might overlook significant issues within network security. Service providers tend to be lenient on their assessments, often missing vital vulnerabilities and rarely admitting when something is significantly off the mark.
Pitfalls and Challenges: The Reality of Mistakes
Bradley acknowledges that mistakes within MSPs are a reality, as in any industry. He notes, "Many will inevitably take shortcuts," often resulting in overlooked areas and unattended gaps in the computer networks. However, these gaps may not always be intentionally ignored. Instead, they may get lost in the bustle of day-to-day operations.
The Road to Resolution: The Role of an Independent Cybersecurity Consultant
Bradley firmly believes in the potential benefits of involving an unbiased third-party, a cybersecurity consultant. Such a professional can comprehensively analyze computer systems and overall network security, providing practical advice and identifying the budget for the appropriate security solutions and tools.
The Cybersecurity Universe: Constant Vigilance
With his expertise honed at Mile High Cyber, Bradley provides a unique perspective on the evolving cyber threats facing businesses in Colorado and nationwide. The cybersecurity landscape, he suggests, is akin to "a whole universe unto itself." This vividly depicts the digital threat environment's constant flux, underscoring the critical need for consistent vigilance.
Wrapping Up: The Imperative of Unbiased Auditing
In conclusion, Bradley's expert insights underline the importance of involving a third-party cybersecurity consultant for an unbiased network security evaluation. This perspective helps to ensure that MSPs and other businesses can identify potential vulnerabilities, make informed decisions, and strengthen their defenses against cyber threats.
By steering clear of self-audits and investing in independent evaluations, organizations can safeguard their digital assets more effectively, ensuring they stay one step ahead in the ever-changing cybersecurity universe.