MGM Resorts' IT Systems Compromised
MGM Resorts International, a renowned name in the hospitality industry, recently faced a significant cybersecurity breach. This attack affected several of its systems, including its primary website, online reservation system, and various in-casino services. If you've tried accessing their main website or any of their services, you might have noticed disruptions, with ATMs, slot machines, and credit card machines being non-functional.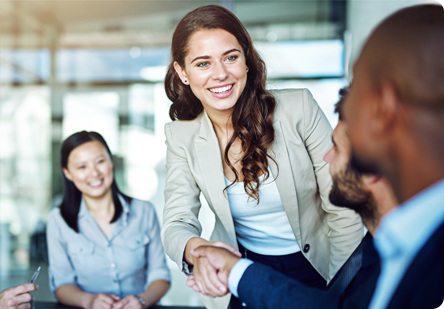 Immediate Response to the Threat
Upon identifying the cybersecurity issue, MGM Resorts took swift action. They announced the breach on their profile page on X (previously known as Twitter), ensuring their patrons and stakeholders were informed. The company shut down specific systems to mitigate the risk and protect its systems and data. This proactive approach is a testament to their commitment to safeguarding guests' information and business operations.
Impact on Services and Customers
The aftermath of the cyberattack was evident in various services offered by MGM Resorts:
Their main website and all other websites sharing the mgmresorts.com domain went offline. Visitors to these sites were greeted with a message urging them to make reservations or inquiries over the phone.
MGM Rewards customers weren't spared either. They were advised to contact Member Services during specific hours for assistance.
Several guests faced inconveniences, with reports of non-functional room keys and slot machines displaying "temporarily unavailable" messages.
While the MGM Rewards app ceased to function, directing members to the front desk for help, other MGM apps like MGM+ and the MGM Sportsbook remained unaffected.
Not the First Time
This isn't the first instance of MGM Resorts grappling with cybersecurity issues. In 2019, the company's cloud services were compromised, leading to the theft of over 10 million customer records. This breach was confirmed in 2020 when the stolen data, which included personal details like names, birth dates, email addresses, and more, was discovered on a hacker forum.
The Importance of Robust Cybersecurity Practices
In today's digital age, where businesses heavily rely on IT systems, cybersecurity breaches like the one faced by MGM Resorts serve as a stark reminder. It underscores the importance of having strong cybersecurity practices in place. As a business professional, consider the following:
Regular Training: Ensure your team is regularly trained on the latest cybersecurity threats and how to handle them. Knowledge is the first line of defense.
Partner with Experts: Collaborate with an IT partner who prioritizes cybersecurity. Their expertise can help safeguard your business from potential threats.
Stay Updated: Cyber threats evolve rapidly. Ensure your systems are updated with the latest security patches and that you know the newest threats.
In conclusion, while technology offers numerous benefits to businesses, it also comes with challenges. Being prepared and proactive in your approach to cybersecurity can make all the difference. Remember, it's not just about protecting data; it's about safeguarding your business's reputation and trust.