The most common question we're asked is, "How much does IT support cost?" This is a good question. The answer?… IT support costs vary greatly. It's just like going to an insurance company and asking, "How much is car insurance?" Well… what kind of car do you drive? What year is it? Where are you driving most of the time? etc. You get what I mean. There are so many factors that come into play when determining how much your IT support will cost. We'll discuss them here.
How Much Should Managed IT Services In Colorado Springs Cost?
When researching IT Support costs, there's a lot that you need to know about it. What it includes, how effective other customers have found it to be, how it stacks up against the competition, etc. But there's one bit of information that's often as important, if not more, than the rest…the price.
Despite being one of the most important factors in deciding between one service and another, the price of IT support can often be difficult to nail down. If you're considering investing in Managed IT Services, you need to know how much to budget for.
Unfortunately, it's common practice in many industries, including in the IT world, to keep from explicitly stating the price until it's absolutely necessary. The thinking is that, the more a potential customer learns about the service before knowing the price, the more likely they'll keep an open mind once they finally do find out what it costs.
This probably stems from an antiquated sales approach which dictates that you should never be too forward about money – But when it comes to finding the right Managed IT Services, you obviously need to know what it will cost you. Budgeting for your technology can be difficult enough without having to dig deep to find the price tag.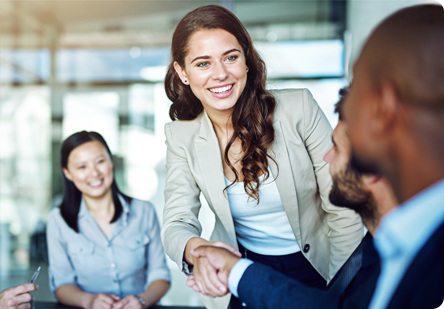 What's Covered In Managed IT Support?
Before getting to the numbers, it's important to understand the model that Managed IT Services pricing is based on. The vast majority of Managed Service Providers (MSPs) in Colorado Springs and across the country operate on a "per-user" or "per-device" basis. Therefore, charges are based on the number of users or devices on a network.
The IT Provider incurs the cost for the agent (a management device that is installed on all devices), anti‐virus, any extras, and of course the support for each workstation. Therefore, this price should cover their expenses and provide a level of profit that allows their business to grow.
This is compared to, for example, "Break/Fix" services. Break/Fix Service is the traditional style of outsourced IT services. The IT support company works by fixing your computers once they're broken. In a nutshell, when something goes wrong – data loss, hardware failure, virus, etc. – you contact your Break/Fix support provider and have them fix it.
Are Managed IT Services In Colorado Springs Expensive?
This is the last disclaimer before getting to prices, but it's an important one. If you're currently using Break/Fix IT support in Colorado Springs, or perhaps relying on a tech‐savvy employee at your business to fix problems when they happen, then yes, Managed IT Services will definitely be more expensive.
That's just the cost of doing business – if you want to overcome issues that you're currently experiencing with a more limited form of IT support, then you're going to have to invest more–it's as simple as that.
What's The Average Cost Of IT Support In Colorado Springs?
The average cost for an "all-you-can-eat," 24-7-365, comprehensive, complete-coverage IT support plan is $100 to $150 per workstation on a monthly basis.
With this said the costs can actually range anywhere from $10 to $250 per user/device per month depending on the plan. If you think that's a wide range, you're correct – the reality is that the level of support included from one end of that range to the other, and therefore, the type of business that those levels of support are designed for, vary greatly.
Does $10/month sound like a good rate? Of course, it does. Is it the same quality and level of services as those that charge $250/month? Definitely not.
There are some business owners that happily pay $250 per user each month to eliminate the worry of hardware costs, additional bills, and a long response time, guaranteeing effective service for what could be a multi‐location business or an even larger enterprise.
Generally, most business owners prefer the $10‐$100 per user range. They are okay working with a smaller IT business, additional bills for projects, onsite work, and sometimes even remote support.
What Are The Most Common Managed IT Services Plans?
Before you make your decision on what you're willing to pay for support, review the different types of agreements below.
T&M – Time and Materials – $75‐$200 an hour
The first plan is the old‐fashioned time-and-materials. Some IT support companies stay away from this plan entirely. One‐off projects and ongoing hourly support typically fall under this domain.
With a T&M plan, the IT business gets paid when things break – not unlike Break/Fix. Generally, this isn't necessarily considered "managed" services.
Monitoring – $10‐$30 per user/device per month
A Remote Monitoring and Management tool is the foundation of what is generally considered Managed IT Services. This allows your IT support provider to manage your computer/server patching, provide alerts for any troublesome areas on your network, and for ongoing network optimization.
This typically runs between $10‐$30 per user/device per month. If you need any support onsite, project support, consulting, hardware or applications, you'll incur an additional expense. This plan allows for a low barrier to entry but makes budgeting for ongoing IT expenses much harder for businesses with over 5 users.
If you're looking for a monitoring plan, don't consider any that are quoted outside this range. The cost and time commitment of these agents cannot justify charging outside of this range. For prices less than this range, you can assume that your network won't being managed correctly.
Remote Support – $30‐$100 per user/device per month
This type of agreement is one of the most common in the Managed IT Service community. Things like onsite support, projects, consulting, hardware, or applications will result in an additional expense. Like the Monitoring Plan, remote support also allows a low barrier to entry but makes budgeting for ongoing IT expenses much harder for businesses with over 5 users.
The "All‐in" Model – $100‐$300 per user/device per month
Most IT Support Providers offer some variation of this model and advertise them as "MSP Premium," or "All you can eat." This model is perfect for the thriving business that needs a defined budget for their IT expenses and high expectations of their outsourced IT team.
This model can contain things like:
Hardware upgrades every 3‐4 years
Licensing
Project Work
Remote and Onsite Support
Dedicated Technology Consultant
Staff Augmentation in some cases
Firewalls
Business Continuity
Applications ( Microsoft Office 365, G Suite, etc.)
Some IT providers will still tack on additional charges for hardware, projects, or applications. But, for the most part, this is a complete, comprehensive IT plan. Budgeting is easy, response is quick, and downtime is very low.
Which Managed IT Services Plan In Colorado Springs Is Right For You?
The model that is right for your business is up to you to decide. It depends heavily on 3 key factors:
1. Location
Typically IT companies in big cities charge on the higher end of the spectrum detailed above. If you are in Denver, Miami, New York City, or most other major cities, prepare to receive slightly higher quotes for the cost of service. Because, after all, you must have your outsourced IT team right next door, right? Not exactly.
Given that 90‐95% of tickets are completed remotely, MSPs have been able to expand their geographic range significantly. Therefore, it may behoove you to consider a well-established IT company in a smaller market. Their support and response time will be comparable to a big city but at a better rate.
2. Business Size
Let's say you are a 50‐user business. Anything over 25 users is a sweet spot for most Managed IT Support companies. They set a standard price per user, per month cost, and most will refuse to budge or offer a discount. However, if it's clear that it could cost them your business, you could ask for a reasonable adjustment, and they will almost certainly relent. It may only be $5 per user, per month, but that will quickly add up over time.
3. The Type of Agreement
As explored above, the agreements and costs vary greatly, but each IT support company will have set
services for each of their agreements. For argument's sake, let's hold the monthly cost and location static in this example and only focus on the agreement. Let's say they are pitching you the Remote Support Plan. It includes everything except onsite support and the extras.
You could, in theory, ask them to include some onsite work for the first month or start with room to negotiate and ask to include 2 hours of support each month in the agreement. While they may not agree to this, it's likely that they'll budge on the agreement to get you onboard. Most IT service providers have a yearly client retention of around 95%. When a client comes on board, they are typically there to stay. Use that to your advantage.
What Else Should You Consider When Buying Managed IT Support?
As mentioned, it's important to keep in mind how widely all this can vary. That's why it's necessary to examine what you're currently paying for IT services in Colorado Springs, and how satisfied you are with them.
Look at your own IT Support agreement and review the factors that are causing your bill to be higher/lower than expected. If it is too low, it's likely that you're not happy with the support on the front end and that things are left undone on the back end. If it is too high, review the factors and advice we've explored above.
Ask yourself these questions:
Would working with an IT support company in a smaller market save you money while providing the same level of support?
Could you negotiate the per‐user cost down because you are in the provider's sweet spot?
What about add‐ons to the agreement?
In the end, it's all about finding the lowest rate you can pay to have all your IT problems solved. Depending on your business and your location, the cost can vary greatly – but more often than not, there's going to be a way for you to either save a bit of money and get the same level of support, or invest slightly more and get those worrisome IT problems eliminated once and for all.
How Do These IT Support Costs Compare To Computer Downtime?
If you think IT support is expensive, then think about this:
If you lost your ability to use your computers or network for an entire day, how much would this cost your business?
What kind of financial impact would this have on your business?
How long would it take for you to recover from a network downtime without fast-effective IT support?
These are things you want to think about when shopping for IT support. The cheapest doesn't always mean the best or fastest support. Consider your IT support plan as being your insurance against downtime. After all, your computers are the lifeline for your business.
For more information on what you should look for in Managed IT Support, check out these articles on Our Blog.