Jabra Elite 7 Pro: The Pinnacle of Bluetooth Earbuds?
In today's fast-paced tech world, wireless earbuds have evolved from mere accessories to daily necessities for many. As more players join the market, it has become evident that only the best can carve a niche. Amidst this fierce competition, Jabra's Elite 7 Pro is standing tall, offering premium features and value for money.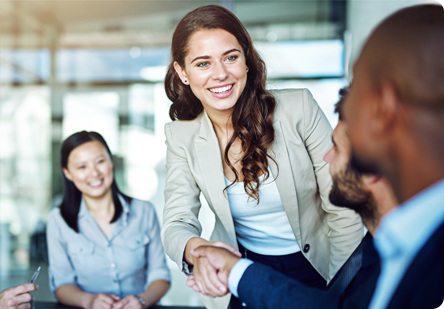 Blake Schwank's Transition from Airpods
Before diving deep into the attributes of the Jabra Elite 7 Pro, it's worth mentioning Blake Schwank's story. Like countless others, Schwank had been a loyal user of Airpods, pairing them seamlessly with his iPhone. However, he was hunting for a new pair of reliable earbuds after facing a few mishaps. This quest led him to the Jabra Elite 7 Pro. Interestingly, these earbuds can be found almost anywhere, from renowned tech giants like Dell to e-commerce titans like Amazon.
Jabra Elite 7 Pro: Offering More for Less
At a price that challenges even the biggest names in the industry, the Jabra Elite 7 Pro promises more than it demands. One of its standout features is the exceptional call quality, ensuring that conversations remain crisp and clear even in challenging environments. Complementing this is the plethora of customization options available through the Jabra Sound+ app. This app allows users to tweak the sound settings, ensuring an optimal listening experience tailored to individual preferences.
But it hasn't always been smooth sailing for the Jabra Elite 7 Pro. Early adopters of the earbuds reported a few bugs and issues. However, Jabra, showcasing its commitment to excellence, quickly rolled out firmware updates that addressed most of these concerns. This proactive approach transformed the Jabra Elite 7 Pro into the league of the best true wireless earbuds available today.
Moreover, it's intriguing how Jabra retained almost all the critical features of their well-regarded predecessor, the Jabra Elite 85t, and still priced the Elite 7 Pro more competitively.
Who is the Jabra Elite 7 Pro Made For?
Given its versatile features, one might wonder who the ideal user for the Jabra Elite 7 Pro is. The answer? Almost everyone.
For those who prioritize aesthetics in their gadgets, the elegant design of the Jabra Elite 7 Pro will undoubtedly catch their eye.
Students and daily commuters who require their earbuds to last an entire day will find solace in their extended battery life.
If you're an adventurer at heart, always out and about irrespective of weather conditions, the earbuds' IP57 rating ensures they're water and dust-resistant. Additionally, the HearThrough mode is a boon for those who want to remain aware of their surroundings without compromising their listening experience.
Conclusion
In a saturated market where every brand vies for attention, the Jabra Elite 7 Pro emerges as a frontrunner. Its combination of quality, features, and competitive pricing sets it apart. Whether you're a tech enthusiast, a student, a daily commuter, or an adventure junkie, there's something in the Jabra Elite 7 Pro for you. As with any tech product, weighing the pros and cons is crucial, but with the Elite 7 Pro, the scales tip heavily favor the pros. It's not just another pair of earbuds; it's an experience waiting to be unraveled.