iPhone App Privacy Report
Key Points:
Apps accessing your personal information while tracking you
Apple provides these details about its App Privacy Report
Three quick steps that turn on or off your app's reporting
These two areas inside your device reveal the last seven days
This resource helps protect your privacy beyond your phone
How concerned are you about your privacy? By any chance, have you checked your phone's app privacy report lately? If you're like most, you take it very seriously and probably take extra steps to prevent anyone from accessing your personal details.
If you haven't, it might surprise you that some of those favorite apps you use might be accessing areas of your phone without your knowledge. In today's 'Tuesday Tech Tip' video, Curtis Hyde shows you how to uncover what your phone is giving away easily.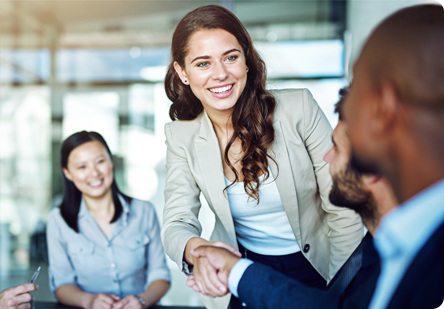 What Is The iPhone App Privacy Report?
In September 2021, Apple's operating system upgrade brought new privacy features. One fascinating tool was the App Privacy Report. On Apple's website, here's what they provided:
"With iOS 15.2 and iPadOS 15.2, you can turn on App Privacy Report to see details about how often apps access your data—like your location, camera, microphone, and more. You can also see information about each app's network activity and website network activity, as well as the web domains that all apps contact most frequently. Together with Privacy Nutrition Labels, App Privacy Report helps give you a more complete picture of how the apps you use treat your data." [1]
Do note, like all companies, the information above may get updated. That's why we recommend going back occasionally to see if Apple has made any changes to its App Privacy Report details.
How To Turn On Your iPhone App Privacy Report
Locating your privacy report is easy to do and only takes three quick steps to turn it on or off:
Go into your iPhone Settings, and tap Privacy.
Scroll down until you see App Privacy Report and tap it.
Finally, Click on where it says Tap Turn on App Privacy Report.
Once you turn on this feature, it begins collecting your information. If it's your first time using this tool, expect a little delay as it starts gathering your data.
The best part is that all the data in your report is only stored on your phone and encrypted. To clear your report data from your iPhone, simply turn off this feature, and it gets deleted.
What Information Is Found In Your Report?
Your App Privacy Report collects and displays two crucial areas of confidential and detailed information about your iPhone activity. Those areas are your 1) Data & Sensor Access and 2) Network Activity.
Over the previous seven days, each area collected detailed information, for example, in the Data & Sensor Access section. You'll discover when and how often your app accessed the device sensors or privacy-sensitive data such as your Contacts data.
As for your Network Activity area, your report will provide detailed information about specific domains contacted or visited from their apps. Those details show you App Network Activity, Website Network Activity, and Most Contact Domains.
Colorado Computer Support Helps Protect Your Privacy
Without a doubt, our phones play an integral role in our lives. We use them daily for just about everything, from contacting friends and clients to paying bills and managing our finances. In fact, we keep a ton of our personal information stored on our devices.
For those reasons, it's always best to know what your phone apps are trying to access and the reason behind it. The app privacy report for the iPhone is a great tool to stay informed about which apps are accessing your data and why.
Suppose you have a different privacy concern regarding your IT system or other security concerns. In that case, our Colorado Computer Support team is available anytime. Contact us today or call (719) 310-3035 to schedule a meeting time.
[1] https://support.apple.com/en-us/HT212958#:~:text=App%20Privacy%20Report%20is%20designed,privacy%20settings%20or%20revoke%20permission.