Two Essential iPhone Alarm Settings Everyone Should Know.
In today's fast-paced digital world, iPhones have become an indispensable tool for many, not only for communication but for organizing daily routines. Amidst the myriad of features, the iPhone alarm is one of the most crucial functionalities for many users. While most are familiar with setting an alarm, two lesser-known settings can significantly enhance your alarm experience: turning off the snooze setting and setting a vibrate-only alarm.
At Colorado Computer Support, we pride ourselves on being ahead of the curve, ensuring our customers and readers are well-informed about every nuance of technology. So let's dive into these two iPhone alarm features and why you need to know them.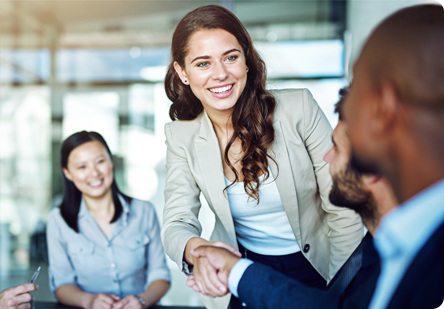 The Truth Behind the Snooze Button and How to Turn it Off
Many of us are guilty of hitting the snooze button multiple times before finally waking up. However, what seems like a harmless few extra minutes of sleep can disrupt our sleep cycle, leaving us feeling groggier than if we had gotten up with the initial alarm.
Here's how you can turn off the snooze setting on your iPhone:
Open the Clock app on your iPhone.
Tap on the Alarm tab at the bottom.
Choose or set up a new alarm.
Toggle off the snooze option.
Turning off the snooze option can foster a healthier waking habit, allowing you to start your day without delay.
The Silent Guardian: Setting a Vibrate-Only Alarm
In certain situations, a loud ringing alarm might not be appropriate. You may not want to wake your partner early or are in a shared accommodation setting. A vibrate-only alarm is an excellent solution for such scenarios. This feature allows your iPhone to vibrate silently, alerting only you and ensuring others around you remain undisturbed.
Here's a step-by-step guide to setting a vibrate-only alarm:
Open the Settings app.
Scroll down and tap on "Sounds & Haptics."
Under the "Ringers and Alerts" section, slide the volume bar to the left to mute.
Ensure the "Vibrate on Ring" option is turned on.
Go to the Clock app and set your alarm as usual. The alarm will now vibrate without sound.
Remember that since the ringer volume is turned down, you might want to adjust it if you're expecting calls.
Conclusion
The iPhone, while user-friendly, has several nuanced features that can significantly enhance user experience when understood and applied effectively. Two of many are the ability to control snooze habits and set discreet alarms. At Colorado Computer Support, we believe in empowering our clients and readers with knowledge, ensuring they make the most of their technology. As the leading choice for technology services in Colorado Springs, we're here to help you navigate the vast digital landscape, one tip at a time.