Hurricane Ian and Disaster Planning
Key Insights:
No one can ever say they didn't know it was coming
Disaster planning is not an option you do at the last minute
These common elements must be a part of your planning
Three things you need to know about disaster recovery
It's not supposed to happen to you like this, but it did. You were confident the situation would be minor, but it wasn't. The thought of imminent danger off in the distance appears too far away for concern until suddenly, it's upon you.
There are many things in your business you can take complete control of before it's too late. In today's 'Cyber Saturday' video, Blake Schwank, Chief Executive Officer with Colorado Computer Support, shares how disaster planning prepares you for bad weather or worse.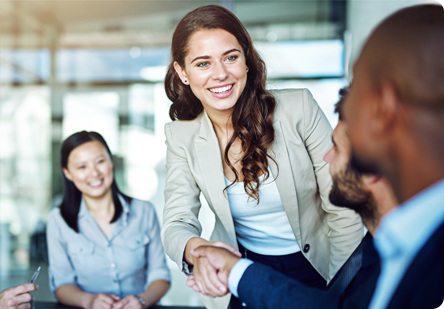 Disaster Planning Importance
When your organization considers disaster planning, are you merely thinking you only need backing up or creating a duplicate of your mission-critical applications and data? Unfortunately, when there is a natural disaster, you might have no power for an extended time.
Building damage or destruction is a real possibility, too, depending on the uncontrollable event size, strength, and vastness. One minute your complex is intact, but in the blink of an eye, and minutes later, it is a pile of rubble.
You and your leadership team must consider how this event will alter your operation, customer services, and staff in advance. It would be best if you came to the table ready to address how to restart your business before facing a natural disaster, extended power outage, or worse.
Common Elements When Disaster Planning
Depending on your business location, your area experiences natural disasters such as fires, floodings, landslides, tornadoes, earthquakes, or something else. Some regions are harder hit than others, and some have seasonal disasters like hurricane season in the South.
Regardless of your location's typical or seasonal disasters. When you sit down to create your disaster plans, there are common elements you must factor in before you proceed. They are:
Potential Impact
Risk Factors
Warning Times
Technology Continuity
People Continuity
Process Continuity
Insurance Considerations
Each of these areas will feel the effects in the event there's physical or digital damage. Even though each disaster poses different threats, your disaster planning should consider what's typical for your region, but more importantly, your business operations.
Three Things You Need to Know About Disaster Recovery
Across the board, whether it's natural disasters, cybercrimes, or human errors, are always present. Business continuity, including disaster recovery and data protection, has been identified as the biggest challenge businesses face. Here are the three things that you should know about disaster recovery and how to plan accordingly:
The Number One Cause of Downtime Is Not Always Natural Disasters
It's often believed natural disasters are the largest cause of a system's downtime. Unfortunately, that's rarely the case. If anything, it's usually, human error and hardware failure were the most significant causes. As many as 70-80% of small and medium-sized businesses cannot recover from a hardware failure within a few minutes.
Downtime Costs Are On the Rise
Technology plays a crucial part in any business, and your dependence on data, applications, and systems to operate means the price of downtime can be extremely high. One hour of downtime costs can range from $5000 to $10,000 or more and ruin a company's reputation.
Cloud-Based Disaster Recovery Solutions Make Restoring Operations Affordable
Even with IT budget constraints, it is possible to benefit from new cloud-based disaster recovery solutions, eradicating downtime. These solutions eliminate the need for:
Spending large amounts of money.
Needing a dedicated site or additional floor space.
Investing in extra IT resources to deploy, test, and manage.
These solutions can provide enterprise-grade disaster recovery for essentially the cost of a mere backup. That means a disaster recovery plan is critical.
Disaster Planning Help From Colorado Computer Support
No one ever looks forward to experiencing a natural disaster, especially hurricanes, earthquakes, or tornados, but it happens. The best part, each of us knows it could happen at any time, so we're never caught off guard.
Before your region's typical or seasonal disasters start to form, Colorado Computer Support can help you begin planning. Contact us today or call (719) 310-3035 and schedule a meeting.