How To Setup Dark Mode On Your iPhone
Key Points:
Your iPhone can automatically activate the Dark Mode.
Set this unique screen feature, and you're ready to go.
Your screen can go from Light to Dark in two or three steps.
Follow these tips if you want to do this in Microsoft or Google.
More iPhone users have recently discovered their device has a new Dark Mode feature. Not only can you switch to Dark mode, but you can also change the color scheme palette for a darker and deeper effect.
Another hands-free option is setting your iPhone to activate in Dark Mode if you don't want to do it manually. That innovative feature helps reduce potential eye strain in dim or low-light settings and reduces battery use. In today's video, Curtis shows you how to set up Dark Mode quickly.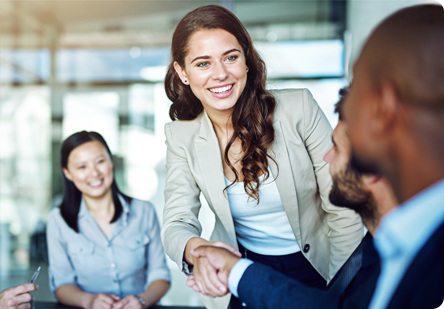 What Is The Dark Mode Feature On Your Device?
The Dark Mode on iPhones, iPads, Androids, tablets, and desktop computers has a unique screen feature option. When you want to change the display, you simply go into your settings, select Dark or Light mode, and you're ready to go.
Depending on your device, you may have white text on a dark background or black text on a white background. The benefit of dark mode settings is that you can reduce the bright white glare, making it easier when looking at your device's screen.
Suppose you've never changed your screen settings to a dark mode or dark theme display. In that case, check out Curtis' video first, and then follow the simple instructions below.
Here's How To Dark Mode Your Devices
Every device has the option to show the screen display in a Light or Dark mode. With most, there are only two or three steps, depending on your device of choice. Below we've listed popular devices and how to set each into Dark Mode.
Apple iPhone & iPad
Go to your Settings. Next, tap Display & Brightness. When that screen appears, select Dark to turn on Dark Mode. After that turns on, the only thing left to do is exit your settings.
Android Phone
Open your device's Settings app and select Accessibility or Display. When the screen appears, choose Dark under "Color and motion" or Dark Mode. Once selected, exit your settings.
Easy Steps To Turn On Dark Mode In Microsoft Or Google
The steps for apps and programs are easy and simple to follow. Along with devices, your popular programs also come with Dark mode setting options. Below we've listed popular programs and how to switch screen displays.
Microsoft Word
In the ribbon at the top left side of your screen, click File. Next, click Account at the bottom left side of the File menu. Finally, click the Office Theme drop-down menu, and select Black. The change is immediate, and nothing to save.
Google
Sign in to your Google Account. Once signed in, click on the three dots at the top right corner of your browser. Next, click on "Settings" in the drop-down menu.
On the next screen, click Appearance on the left side. At the top, you have three choices, System Default, Light, and Dark. Select Dark, and all new tabs, pages, dialogs, and other menus will instantly change.
Device Or Network Issues? Colorado Computer Support Can Help
If your organization's devices or network continues to frustrate you, we'd love to chat. Our Colorado Computer Support solutions could be the answer you've searched for and couldn't find. If that's the case, contact us or call us today at (719) 310-3035 for reliable help.