How to Pin Chats in Microsoft Teams
Microsoft Teams is one of today's leading communication platforms that helps teams stay organized and have conversations—all in one place.
Microsoft Teams makes group communication and collaboration easier than using email. Typically, when using email, employees will have to use a combination of other tools to ensure a productive and efficient conversation. Microsoft Teams has been preferred over email because it helps to cut down on clutter in an inbox and avoid latency issues associated with email communication.
Who wants to sort through an email inbox of 5000 emails trying to find the important ones? Important emails can easily be missed amongst the high volume of emails that you receive every day. Email is a reflective medium, and in the modern workplace, it has become common to limit the frequency with which employees check their inboxes to minimize distraction. On the other hand, chat is instantaneous, and people will likely respond quickly when they receive a message through chat.
Chat in Microsoft Teams simplifies conversations by providing a real-time exchange of information, which allows for more efficient and organized teamwork. Microsoft Teams comes with a variety of layers, and this can sometimes make it a little difficult for some users to access some features because they may not know they exist.
Microsoft Teams doesn't always tell you what you can do in its interface. When you work in Microsoft Teams, you will likely have certain team members you interact with more than others or there may be conversations that you would like to place above the others. Did you know you could save time by pinning your chats?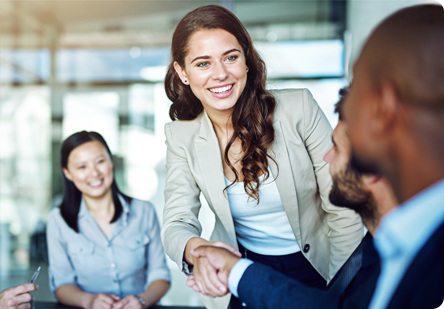 Pin Chats and Channels in Microsoft Teams
Sometimes there's a need for a team owner or team member to make a topic or a conversation easily accessible. When you're using Microsoft Teams, there's generally a variety of things going on. One of the best things about using Microsoft Teams is how easily you can reduce the number of emails you send by asking quick questions using the Teams chat function.
Chat is also a great way to connect and informally collaborate with your colleagues, allowing everyone to share news, images, and GIFs. This type of communication and collaboration will continue to be essential, with so many working remotely and in hybrid work environments. However, there could be multiple conversations happening at once, and you may need to make a specific conversation easily accessible.
You want to make sure your chats stay organized so your most chats are right there when you need them, especially your frequent chat conversations. You can do this by pinning a conversation. So let's have a look at how you can do that.
Pinning a Chat
The chat tab of the Microsoft Teams' application gives you access to all of your ongoing conversations. While many of these conversations will only require a single look, other conversations may contain information you'll need to reference later. For these conversations, we recommend using the Pin feature. Hover your mouse over the chat you want to keep track of, right-click, and select Pin. The conversation will move into the Pinned conversations group.
Unpinning a Chat
Once you feel a conversation has served its purpose, you may feel it is better to take it down from the Pinned list and make room for another important conversation. To unpin a message, go to where the message is pinned. Once there, hover your mouse pointer over the message and wait for the menu to pop up, and hit Unpin.
Pinning a chat makes it easier to find important messages. Pinned content stays within a shortcut in the channel info section of Microsoft Teams so you don't have to search for them. Stay productive with pinned chats. For more Microsoft tech tips or more information on Microsoft technologies, contact Colorado Computer Support today.