How Much Did The First Computer Weigh?
Key Points:
Built by a team of women, it would come to life and change the world.
Did you know Human computers once predicted the path of artillery shells?
They started the computer age and were inducted into the Hall of Fame.
Programming the computer meant you couldn't be in the same room with it.
On Feb. 14, 1946, ENIAC came to life. Who? The Electronic Numerical Integrator And Computer were introduced as the world's first general-purpose electronic computer. That 30-ton, 1,800 square foot, fantastic machine, built by a team of women programmers, sparked the birth of the computer age.
The legacy and challenges these six women faced in building ENIAC would have been lost in history. If it wasn't for Penn Today at the University of Pennsylvania telling and recording their stories. After 75 years, our very own Curtis Hyde had this to say about this discovery in today's video.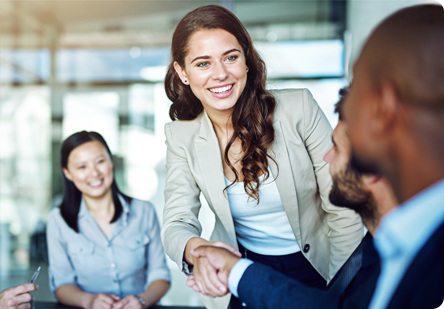 But The First Computer Wasn't A Machine?
Surprisingly, before the creation of computers, believe it or not, "computers" were individuals, men, and women, that worked on and solved complex math equations. These groups of human computers, a.k.a. people, would predict an artillery's shell path for the Army.
The detailed information from function tables, such as air density, temperature, and wind velocity, was only one part of the metrics for a ballistics equation. The other part required the team of human computers to complete the rest of the equation.
In Walks, These Six Computers
The assignment was given to a group of six women to program ENIAC. One of the prerequisites was you had to be employed and work as a human computer at the Moore School of Electrical Engineering. These women were:
Kathleen Antonelli, Science career
Jean Bartik, Engineering career
Frances "Betty" Holberton, Computer Scientist
Marlyn Meltzer, Computer Programmer, and Mathematician
Frances Spence, Computer Programmer
Ruth Teitelbaum, Computer Programmer
As a result of their hard work and the hurdles they had to jump over, these six women and their contributions made ENIAC a true computer success story. Later in their lives, each would be inducted into the world-renowned Women in Technology International Hall of Fame.
It Would Have Been Easier Except For One Small Detail
Due to the Army's insistence, the work was officially considered a "classified" project. That meant the six programmers were only sanctioned to access blueprints and wire diagrams. The level of secrecy for this military project was so high it meant none of these authorized "computers" could be in the same room as ENIAC.
However, it always motivated these women to learn more about the computer. They would study the schematics and interview the computer's engineers to gather more details. As a result, they discovered how to design the algorithms and make any needed switch adjustments to help them program calculations.
In 1996, Jean Bartik revealed this to IEEE.org, "The biggest advantage of learning the ENIAC from the diagrams was that we began to understand what it could and could not do. As a result, we could diagnose troubles almost to the individual vacuum tube since we knew both the application and the machine. We learned to diagnose troubles as well as, if not better than, the engineer."
Computer Help From Colorado Computer Support
Whether your computer takes up to much desk space or can sit in the palm of your hand, neither is immune to technical issues. With today's advanced computer technologies, they still need someone to inspect them in case of performance problems.
At Colorado Computer Support, we prevent these technology hiccups with annual inspections and scheduled maintenance. Before your IT network needs emergency assistance, contact us today or call (719) 310-3035 and schedule a meeting time.