The Importance of Properly Vetting Your IT Guy: Lessons from Colorado Computer Support
In the United States, anyone can start an IT business. Unlike other trades like plumbers and electricians, there are no industry standards or regulations for IT professionals. While this can create opportunities for entrepreneurs, it also poses a risk for businesses that may hire unqualified or untrustworthy IT guys. In a recent video from Colorado Computer Support, Blake Schwank shares some lessons on the importance of properly vetting your IT guy.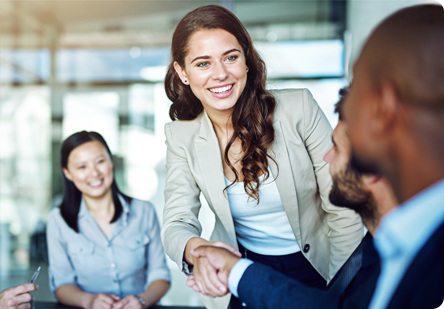 Disastrous IT Hires: A Cautionary Tale
The video, titled "Who The Bleep Did I Hire For My IT Guy?" takes inspiration from the popular show "Who The Bleep Did I Marry?" and shares some stories of disastrous IT hires. In one case, an IT guy who believed he would be replaced broke into the business early in the morning and deleted all files. He was later arrested. In another case, an architecture firm in Denver experienced a similar situation. These stories serve as a warning to businesses to be careful when hiring an IT guy.
Tips for Vetting Your IT Guy
So, how can you properly vet a potential IT guy? Colorado Computer Support provides some valuable tips for business owners.
Background Check: A background check is essential to ensure your hiring IT professional is trustworthy and qualified. This can help you uncover any red flags and make a more informed decision. You can run a background check through various services online or through a private investigator.
Check References: Always check references, not just the ones provided by the IT guy. Reach out to past clients and ask about their experience with the professional. Were they reliable? Did they provide good customer service? Did they complete the work on time and on a budget? These questions can help you make a more informed decision.
Check Online Reviews: With the prevalence of online review platforms like Google, Yelp, and Facebook, it's easier than ever to see what other clients say about an IT professional. Check out their online reviews to get a sense of their reputation and level of service.
Check Social Media: Social media can provide valuable insights into a person's character and behavior. Look at their LinkedIn and Facebook profiles to see if they are active in their community and what content they share. If there are any red flags, moving on to another candidate may be best.
Insurance: Ensure the IT guy or company you hire has insurance. This can help protect your business if something goes wrong, such as a data breach or IT disaster.
Partnering with a Trusted IT Professional
In addition to properly vetting your IT guy, it's important to understand your business technology needs well. Colorado Computer Support provides various IT services, including managed IT services, network security, data backup and recovery, cloud computing, and VoIP phone solutions. Working with a trusted IT partner can help ensure your technology infrastructure runs smoothly and securely.
Conclusion
The lessons shared by Colorado Computer Support in their recent video are important reminders for businesses to be careful when hiring an IT guy. By vetting potential candidates properly, you can protect your business from potential disasters and ensure you're working with a qualified and trustworthy professional.
In conclusion, if you are a business owner and in the market for an IT guy, please follow these tips to ensure that you are hiring the right person. Also, you can contact Colorado Computer Support if you need help with your business technology. Their team of experienced IT professionals can help you develop a customized IT plan that meets your specific goals and objectives.