Facebook Security Warning: Over 400 Malicious Apps Detected
Key Points
400+ malicious Android and iOS apps were recently discovered, designed to steal Facebook login information and compromise user accounts.
These apps were listed on the Google Play Store and Apple's App Store, disguised as popular apps.
The malicious code in these apps was designed to access Facebook login details, allowing attackers to hijack accounts.
Facebook reported these malicious apps to Apple and Google, which took steps to remove them from their app stores.
It is becoming increasingly clear that malicious apps are on the rise, and as a result, users must remain vigilant in protecting their online credentials. Facebook recently discovered many malicious apps that gained access to user logins, passwords, and other sensitive information. The apps were designed to target Facebook users and steal their credentials and cryptocurrency-related keys.
This recent finding is a reminder of the need for continuously updated security measures and greater vigilance in protecting user data. It warns all online users, regardless of platform or service, that malicious apps are a serious threat and must be countered with robust security protocols.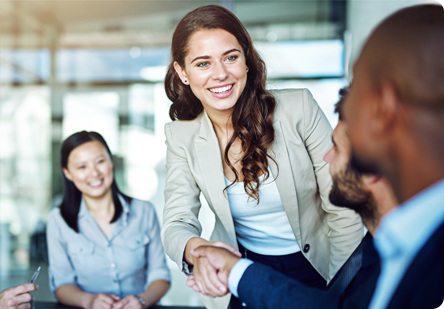 What We Know
Security researchers uncovered over 400 malicious Android and iOS apps intent on stealing Facebook login information and compromising users' accounts. These apps, listed on both the Google Play Store and Apple's App Store, were disguised as innocuous items such as:
Here are some examples of potentially deceptive apps:
Business apps that claimed to provide secret features that were not provided by official tech platform apps
Phone utilities such as flashlight apps that claim to make the phone's flashlight brighter
Health and lifestyle apps such as horoscopes or fitness trackers
Photo editors that claim to enable users to transform themselves into cartoons
VPNs that promise to speed up browsing and give access to restricted content or websites
Mobile games with exaggerated claims of high-quality 3D graphics
Facebook reported these malicious apps to Apple and Google, which took the necessary steps to remove them from their app stores. To help those who may have unknowingly put their accounts at risk by downloading these apps or sharing their credentials, Facebook assisted those individuals in securing their accounts.
Facebook users who have logged in to the social network on any of these apps received security notices with instructions on how to protect their accounts, such as resetting their passwords, enabling two-factor authentication, and setting up alerts to be notified when someone has attempted to access their accounts. Users must take safety precautions as soon as possible to ensure the security of their accounts.
How Do These Malicious Apps Work?
Malicious apps often employ the same scams to compromise user credentials. By asking users to "Log in with Facebook," they take advantage of users' trust and gain access to their accounts. Once access is achieved, cybercriminals can view private or confidential information and send messages to their contacts.
While plenty of negative reviews were posted to warn people of the danger, criminals would post fake reviews to deceive users. Apple and Google have security measures to detect and block malicious software in their app stores. However, some apps can manage to sneak past the detection process.
Facebook noticed these rogue apps and reported them to both Apple and Google, who, in turn, removed the apps from their stores. Ultimately, it is important to remain vigilant when downloading apps, as malicious ones can often evade security measures. Be sure to trust only reputable sources when using your Facebook account. If something looks suspicious, it's best to be cautious and avoid any downloads or actions that may put your personal information at risk.
How to Avoid Malicious Apps
When downloading apps, users should always read reviews and investigate the app's background before permitting it to access their accounts. They should also be aware of the permissions they are granting to a new app. If an application asks for access to information or features outside what would be necessary for its intended purpose, it could be a malicious app.
Users should also check where the app comes from, as some malicious apps can appear in official app stores. If the app's source is questionable, they should avoid downloading it onto their device. Additionally, users should check for the latest updates and security patches on their devices to minimize potential risks from malicious apps.
Here are some tips to help avoid malicious apps:
Read reviews of the app: Look for user reviews of the app. If users are reporting issues or it has a low rating, then avoid downloading it. Malicious apps often have fake reviews, so look for suspicious reviews.
Check the app's permissions: Before giving an app permission to access any of your accounts, check what permissions it asks for. If the app requests access to more information or features necessary for its intended purpose, it could be malicious.
Check the source of the app: If an application is not from a reputable app store, it could be malicious. Check the source of the app before downloading it onto your device.
Keep your devices up-to-date: Ensure that your device is running the latest version of its operating system and security patches. This will help protect your data from malicious apps.
Be aware of suspicious web links: Be wary of emails, text messages, and social media posts that contain suspicious links. Malicious apps can be spread through these links, so it's important to avoid clicking on them.
What to Do if You're Affected by Malicious Apps
If you suspect a malicious app has been downloaded onto your device, it is crucial to act quickly. Uninstall the app and change any affected passwords right away. You should also run a scan of your device using an anti-malware program. Additionally, contact your bank or credit card company and inform them of any suspicious activity on your accounts. Finally, take any necessary steps to protect your personal information further.
The Bottom Line
Malicious apps can severely threaten your data's security, so it is essential to take precautions when downloading apps. Users should read reviews, check the app's source, pay attention to permissions and keep their devices up-to-date to minimize the risk of malicious apps. Any app that requires access to sensitive information should be treated with caution and thoroughly investigated before granting permission. If you think a malicious app has been downloaded onto your device, take action quickly to protect yourself and your data. By following these tips and taking the necessary steps, you can help keep your data secure.