Maximize Efficiency with Precise iPhone Document Editing – A Guide from Colorado Computer Support
In the dynamic world of small business, the ability to effectively use technology can be a significant driver of success. At Colorado Computer Support, we understand the importance of communication and documentation for your operations. Therefore, we strive to provide valuable insights to make these tasks more efficient. Today, we'll share an invaluable tip for editing documents and emails directly on your iPhone.
While iPhones have evolved into essential business tools, the smaller screen can pose challenges, particularly when making precise edits to documents or emails. To address this, Apple has incorporated a feature into its keyboard design that allows the space bar to function as a trackpad, making text navigation more accurate and efficient.
We've laid out the steps below to help you leverage this feature:
Open the document or email you wish to edit: This can be in Google Docs, Microsoft Word, or an email within your chosen email app.
Hold down the space bar on your keyboard: This action will cause the keyboard letters to disappear, transforming the keyboard into a touchpad.
Drag your finger around the touchpad area: You will notice the cursor moving in your text, like a computer mouse or trackpad.
Lift your finger once the cursor is at the desired location: The keyboard letters will reappear, and you can begin editing your document or email.
This iPhone feature is extremely helpful for editing on a smaller screen, whether you're correcting typos, refining sentences, or formatting paragraphs.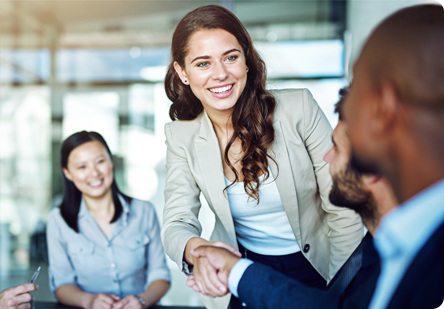 Why does this matter to your business?
Time-saving: This feature eliminates the need to tap repeatedly on the screen to place the cursor in the right spot, saving you valuable time.
Enhanced productivity: With precise cursor control, you can make quick edits on your iPhone, which helps streamline your tasks and maintain productivity even while on the go.
Better communication: Quick and accurate edits lead to more effective communication with clients and team members.
At Colorado Computer Support, we're committed to helping you maximize the potential of your technology. By mastering practical features like this, you can make technology work more efficiently for you, ultimately contributing to the success of your small business.