Dual SIM Cards: Two Cell Phones in One
Key Takeaways:
Dual SIM cards are two integrated circuits in one physical card.
Dual SIM cards eliminate the need for two phones.
A single phone can receive and place calls from either SIM card.
Do you have two different cell phone numbers? Maybe you have a personal and work number, or maybe you have one for your home country and one for the United States. With dual SIM cards, it is possible to have two cell phones in one! This can be really convenient if you want to keep your personal and work life separate, or if you want to use two different carriers. In this blog post, we will discuss the benefits of dual SIM cards and how to choose the right one for your needs.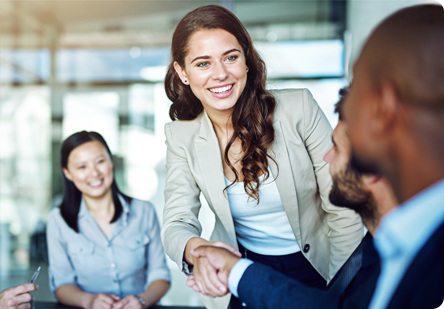 What is Dual SIM?
Every smartphone has a Subscriber Identity Module or SIM card. This is what allows your phone to connect to your carrier's network. A smartphone that can use two SIM cards at the same time is called a dual SIM smartphone. If you want more than one phone number, or if you want to be able to use two different carriers, a dual SIM smartphone might be a good option for you.
How Does Dual SIM Work?
Most dual SIM smartphones have two slots for SIM cards. One will be for a nano SIM card, and the other will be for a micro SIM card. You can usually use one slot for a regular SIM card, but you might need an adapter if your carrier uses a different size.
Android phones have had support for dual SIMs for many years. Most Android manufacturers offer at least one dual SIM phone model, and some manufacturers offer multiple models. Dual SIM Android phones usually have two SIM card slots, and you can use either one or both depending on your needs.
In past, Apple rejected the implementation of dual SIMs in iPhones, but with the release of the latest iPhones, Apple has finally introduced the Dual SIM feature. The latest iPhone models can use a non-removable eSIM and a removable nano-SIM. An eSIM is a digital SIM card that allows you to activate a cellular plan from your carrier without having to use a physical nano-SIM.
Apple uses a Dual SIM Dual Standby (DSDS) configuration for its latest iPhones. This means that both SIM cards are active and can receive calls and texts, but you can only use one data connection at a time. If you're on a call or using data with one SIM card, the other SIM card will be unavailable for calls or data.
Why Should I Use Dual SIM Smartphone?
There are a few reasons why you might want to consider a dual SIM smartphone.
If you have two different phone numbers, for personal and work, for example, you can keep them both in one phone. This can be really convenient, and it will save you from having to carry two phones around.
If you travel internationally, a dual SIM phone can be really helpful. You can have a SIM card for your home country and one for your destination country. This way, you will be able to stay connected without paying roaming fees.
If you want to use two different carriers, a dual SIM phone can be a good option. This can be helpful if you want to take advantage of different plans or if you have bad reception with one carrier but not the other.
Wrapping Up
If you have ever found yourself in a situation where you need two cell phones, you know it can be quite a hassle. Not only do you have to carry around two devices, but you also have to manage two separate phone numbers and accounts. With a dual SIM card smartphone, you can have the best of both worlds. You can have two phone numbers and two accounts, but only one device to manage.
If you think a dual SIM smartphone might be right for you, we encourage you to do some research and find the right phone for your needs. There are many great options on the market, so you're sure to find the perfect one for you. If there is anything Colorado Computer Support can help you with, please feel free to contact us with your questions. We are always here to help!