Don't Fall Victim To Gift Card Scams
Key Insights:
A special guest reveals how they almost got tricked by this scam.
The Federal Trade Commission has seen a rise in reporting this fraud.
Scammers use calling, texting, or emailing to bait their victims.
If a stranger wants to reimburse you for gift cards, do this instead.
It seems as though gift card scams are not slowing down soon. If it's not fake text messages wanting you to connect with a stranger, it's email messages trying to get you to buy gift cards with the promise of reimbursement.
That activity is a popular scam with a few new twists in today's 'Cyber Saturday video. Blake Schwank, Chief Executive Officer with Colorado Computer Support, talks with his special guest, who shares how he almost fell victim to a gift card scam.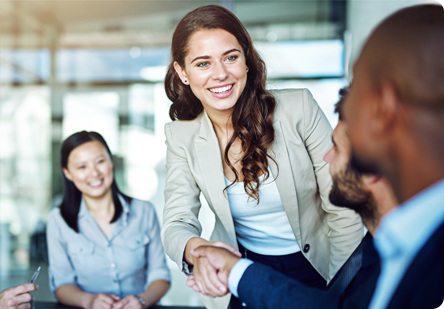 What Is A Gift Card Scam?
Generally, a gift card scam is a technique scammers use to get an unsuspecting person to buy a gift card with the promise of reimbursement. Once purchased, the victim gives the scam artist the card number and PIN.
With that information, the criminal vanishes, taking the money from the card. When the con artist doesn't respond to the victim, they realize they've been scammed, and the money they spend buying gift cards is stolen.
Though this is commonly a scam that targets consumers around the holidays, but as Mike Lewis said in the video, he thought the email sent to him came from his company's boss. Surprisingly, 25-30% of reported frauds to the Federal Trade Commission are usually gift card scams.
What Is A Common Gift Card Scam?
A scammer has several techniques they use to initiate a gift card scam. They will call, text, or email an unsuspecting person. Depending on the approach, it typically requires the victim to respond to the scam artist. Common baiting messages are:
Phone Message – "Will you call me back right away so I know it's you?"
Text Message – "Hi, this is so and so; sorry I haven't texted lately; how's it going?"
Email Message – "Please reply with your phone number so I can call you."
If the victim responds, a scammer begins the theft with some form of urgent, pressure, or scare tactic, hoping to trick the victim and convince them to pay with one or more gift cards and get reimbursed.
However, once the victim takes the bait, the scam artist tells them which gift card to buy, and once they've made the purchase, give the scammer the gift card number and its PIN. After that, the criminal takes the money from the card, and the victim loses their money.
If You're Asked To Buy Gift Cards, Report It!
To avoid becoming a victim of this crime and having your money stolen, never buy a gift card for a stranger with the promise of reimbursement. We recommend when contacted, do not respond to this individual. Immediately report the fraud to these agencies at their websites:
Federal Trade Commission: ReportFraud.ftc.gov.
Your State Attorney General: File a Complaint – Consumer Protection
Always remember, only buy gift cards to give as gifts or for your personal use, but never use them to pay strangers. When you purchase cards as a donation or giveaway, go to stores you know and trust and avoid getting them from online auction websites.
What To Know When Buying Gift Cards
Once you've picked out your card, inspect it first. Look on the back of the card to ensure the protective stickers are still intact and not removed. Finally, double-check that the PIN isn't showing on the back of the card.
These simple steps can help protect you from becoming another victim of this scam. If you need additional help with your IT security, Colorado Computer Support can help. Contact us today or call (719) 310-3035 and schedule a meeting.