How to Create a Stellar Digital Business Card Using a vCard QR Code Generator
In the age of digital innovation, there's a growing trend of people looking to present themselves or their businesses online. One such trend is the digital business card, which is replacing its physical counterpart at a rapid pace. Enter the vCard QR Code generator, a tool designed to bring the traditional business card to the 21st century.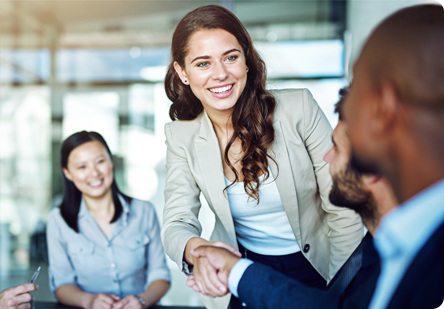 Understanding the vCard QR Code Generator
A vCard, sometimes called a "virtual contact card," acts as a bridge, making sharing contact details on mobile devices straightforward. Think of the times you've exchanged business cards at meetings, only to misplace them later or tediously type out each detail. The vCard is the digital solution to this, allowing for a seamless transfer of information.
Taking the concept a notch higher is the vCard QR Code generator. With a simple scan, it eases the process of sharing, saving, and editing contact details. It's not just about efficiency; it's about redefining how we perceive and use business cards.
Want to create a digital business card >>> start here.
What Can You Embed in a vCard QR Code?
When you think of a business card, you likely visualize the basics: name, contact information, job title, and perhaps an address. A vCard QR Code embodies all these essentials, from your full name to your website URL. But that's just scratching the surface.
For those looking to infuse more personality or data, there's the vCard Plus QR Code. This variant doesn't just store your contact details; it extends its capacity to include social media links, directions via Google Maps, and much more. The cherry on top? Unlike the standard vCard QR Code, the information housed in the vCard Plus QR Code is dynamic. This means you can edit, replace, or tweak the content without generating a new QR Code—an eco-friendly and cost-effective feature.
The Advantages of Using a vCard QR Code
Simplified Networking: We've evolved past manually entering contact details. A quick scan of the vCard QR Code and your contacts can instantly store all your information on their device.
An Uncluttered Business Card Design: Say goodbye to overcrowded and outdated business cards. With the digital vCard, you can prioritize the information you want to display, leading to a more streamlined and modern design.
Cost-Effective Solution: Why spend exorbitantly on traditional business cards when you can generate a vCard QR Code at no cost? With the vCard QR Code generator, you can customize your digital card to align with your brand image and download it.
Universal Compatibility: A significant advantage of the vCard QR Code is its wide-ranging compatibility. Whether your contacts use Apple Address Book, Google Contacts, or Microsoft Outlook, the vCard file format ensures they can access and store your information without any hitches.
Conclusion
As we transition to an ever-connected digital era, tools like the vCard QR Code generator are not just conveniences but necessities. They encapsulate the essence of modern networking by offering a flexible, efficient, and versatile platform to share professional details. So, whether you're a freelancer, entrepreneur, or corporate professional, it's time to embrace the digital transformation of business cards.