Building a Healthy and Sustainable Business: Strategies from Blake Schwank
As a business owner, your company's success is directly tied to your ability to adapt and evolve in the face of new challenges. One such challenge that has become increasingly important in recent years is cybersecurity. With the rise of cyber threats, ensuring your business has the proper cybersecurity protocols to protect your sensitive data, intellectual property, and reputation is more important than ever. But beyond protecting your business, implementing good cybersecurity practices can also help you build a healthy and sustainable business.
Blake Schwank, the owner of Colorado Computer Support, recently shared his strategies with local Colorado Springs business professionals for achieving this goal. In a talk that covered a wide range of topics, Schwank stressed the importance of cybersecurity in building a successful business.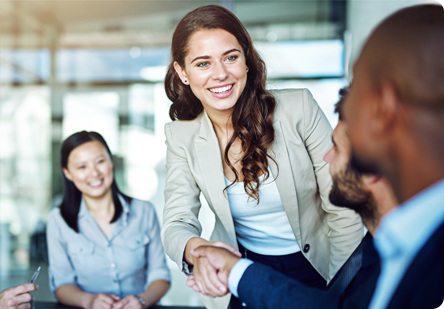 Proper Cybersecurity Protocols
To start, Schwank emphasized the need for proper cybersecurity protocols. This includes implementing multi-factor authentication, which requires users to verify their identity with two or more authentication methods before accessing sensitive data. Additionally, he recommended using zero-trust security, which assumes that all users, devices, and networks are potential threats and require continuous verification to access data.
Incorporating these protocols into your business protects it from potential threats, allows it to function smoothly, and provides the foundation to grow a healthy and sustainable business.
Deployment of the Right Practice Strategies
Beyond cybersecurity, Schwank stressed the importance of deploying the right practice strategies to ensure your business operates efficiently. This includes implementing processes and systems that allow you to run your business effectively and efficiently and clearly understand your goals and objectives.
One such strategy is to enlist the help of a business coach. By doing so, you can gain insights into improving your business and better understand the areas that need improvement. Schwank also recommended focusing on processes and documentation, which provide clear guidelines for employees and implementing systems that allow your business to operate effectively even if you're not around.
Building a Sustainable Business
Ultimately, Schwank's strategies aim to build a healthy and sustainable business that can operate smoothly, even in adversity. By implementing the proper cybersecurity protocols and practice strategies, you can ensure that your business is protected and has the foundation it needs to grow and thrive.
As a business owner, it's important to remember that the success of your business is directly tied to your ability to adapt and evolve in the face of new challenges. You can build a business that will stand the test of time by ensuring that your business is properly protected and operating efficiently.
Blake Schwank's Must Follow Cybersecurity Tips For All Colorado Springs Business Owners
Here are 10 solid business tips for Colorado Springs businesses to follow related to cybersecurity and increasing the value of their business:
Implement multi-factor authentication: Multi-factor authentication is a powerful security feature that provides additional protection to your sensitive data. It ensures that only authorized personnel can access important business data.
Conduct regular security training: Employees are the weakest link to cybersecurity. Conduct regular security training to educate them about the best practices to safeguard data and systems from cyber threats.
Deploy anti-virus software: Invest in it and keep it updated to protect your business from malware, viruses, and other cyber threats.
Keep software and systems updated: Ensure all your business software and systems are updated with the latest security patches to prevent vulnerabilities from being exploited.
Secure your network: Make sure your network is secure by implementing firewalls, access controls, and encryption protocols.
Create strong passwords: Weak passwords are a common entry point for cyber attackers. Encourage employees to create strong passwords that are difficult to guess.
Backup your data: Regularly back up all your business data to prevent data loss in case of a cyber attack or hardware failure.
Have an incident response plan: Develop an incident response plan outlining the steps to be taken in a cybersecurity breach.
Regularly assess your security posture: Regularly assess your cybersecurity posture to identify and address potential vulnerabilities or weaknesses.
Work with a trusted IT partner: Work with a trusted IT partner to help you identify and implement the best cybersecurity practices and technologies for your business. They can help you avoid emerging threats and protect your business from cyber-attacks.
Open Invitation To All Colorado Springs Businesses
As the owner of Colorado Computer Support, I am passionate about helping businesses succeed. Over the years, I have witnessed many organizations fall victim to cyber-attacks, resulting in devastating financial and reputational damage. That is why I am extending an open invitation to all local businesses to sit down with me and discuss how the right cybersecurity solutions can have a lasting impact on the health and value of their business.
Businesses must understand the importance of proper cybersecurity measures in today's digital age. Cyber attacks are becoming more sophisticated, and the cost of a breach can be detrimental to any business, regardless of its size. Cybersecurity breaches can lead to lost revenue, customers, and even legal issues. Having the right protocols in place is essential to protect your business.
During our discussion, we can review different security strategies, including multi-factor authentication, zero trust, and managed detection and response. We can also discuss best practices for data backups, disaster recovery, and incident response planning. We aim to provide businesses with a strong cybersecurity foundation to increase their overall value and protect their future success.
At Colorado Computer Support, we pride ourselves on being a local business dedicated to helping other local businesses thrive. We have helped hundreds of companies in the Colorado Springs area secure their networks, streamline their operations, and protect their valuable data.
Don't wait until it's too late to protect your business. Let's discuss how we can work together to ensure your organization's long-term health and sustainability. Contact us today to schedule a consultation.
Frequently Asked Questions
Who is Blake Schwank?
Blake Schwank is the owner of Colorado Computer Support, an IT services company based in Colorado Springs.
What advice did Blake Schwank give to Colorado Springs businesses?
Blake Schwank advised businesses to focus on implementing proper cybersecurity protocols and best practices, as this can help increase the value and sustainability of their business.
What are some specific tips that Blake Schwank provided for businesses to improve their cybersecurity?
Some of the tips that Blake Schwank provided include implementing multi-factor authentication, educating employees on cybersecurity best practices, conducting regular security audits, and using proper data backup and recovery solutions.
Is Blake Schwank available to help businesses implement these cybersecurity strategies?
Yes, Blake Schwank is open to sitting down with any Colorado Springs business to discuss how the right cybersecurity solutions can have a lasting impact on the health of their business. Interested businesses can contact Colorado Computer Support to schedule a consultation.