Expert Assistance for Comprehensive Digital Protection
Equip your organization with the necessary tools, services, and strategic partnerships to ensure robust cybersecurity fitness, with Colorado Computer Support leading the way for organizations in Colorado Springs.
The digital landscape is continuously evolving, making organizations need to prioritize their cybersecurity fitness. As cyber threats become more sophisticated, organizations must equip themselves with the right tools, services, and strategic partnerships to protect them adequately. In this detailed guide, we explore the significance of cybersecurity fitness, the process of identifying a suitable cybersecurity partner, and how Colorado Computer Support can help organizations in Colorado Springs fortify their digital security.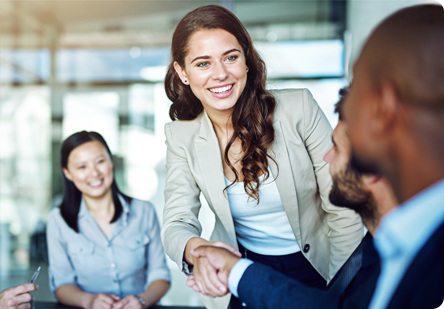 Section 1: The Significance of Cybersecurity Fitness
Understanding Cybersecurity Fitness
Cybersecurity fitness refers to an organization's capacity to maintain strong defenses against potential cyber threats and respond effectively to incidents. Analogous to physical fitness, achieving optimal cybersecurity fitness is essential for organizations to remain resilient and prepared in the face of evolving digital challenges.
The Growing Importance of Cybersecurity
Neglecting cybersecurity fitness can have severe consequences, including data theft, financial loss, reputational harm, and regulatory penalties. As the cost of cybersecurity breaches increases, it becomes more critical for organizations to prioritize their cybersecurity fitness and minimize the risk of compromise.
Section 2: Choosing the Ideal Cybersecurity Partner
The Function of Cybersecurity Partners
An effective cybersecurity partner is a "cybersecurity mentor," providing customized solutions and professional guidance in navigating the complex digital environment. This partner can assess your organization's security posture, recommend and implement appropriate tools and services, and ensure ongoing protection against emerging threats.
Key Factors in Selecting a Cybersecurity Partner
When evaluating potential cybersecurity partners, consider the following essential factors:
Experience and expertise: A proven track record in the cybersecurity industry provides the necessary skills and knowledge to help your organization attain optimal cybersecurity fitness.
Tailored solutions: A cybersecurity partner should offer customized solutions that address your organization's needs and challenges.
Comprehensive approach: An effective cybersecurity partner will consider all aspects of your organization's security, encompassing technology, processes, and personnel, to provide a multi-layered approach to protection.
Continuous support: A reliable cybersecurity partner will offer ongoing monitoring and support, staying current with emerging threats and adapting defenses as required.
Section 3: Colorado Computer Support – The Premier Cybersecurity Mentor
Colorado Computer Support: A Dependable Partner for Colorado Springs Organizations
Colorado Computer Support is a leading cybersecurity service provider in Colorado Springs, offering various services designed to help organizations attain optimal cybersecurity fitness. With extensive experience and expertise, Colorado Computer Support can serve as the premier cybersecurity mentor for any organization in the area.
The Wide Range of Services Offered by Colorado Computer Support
Colorado Computer Support provides various services to help organizations enhance their cybersecurity fitness, including:
Vulnerability assessments and penetration testing: Identifying and addressing potential vulnerabilities in your organization's security infrastructure.
Security awareness training: Educating employees about cyber threats and best practices to minimize the risk of breaches resulting from human error.
Managed security services: Delivering round-the-clock monitoring, threat detection, and response to ensure your organization's security remains watertight.
Incident response and disaster recovery planning: Preparing organizations for efficient response and recovery in the event of a cyber incident, minimizing downtime, and facilitating the restoration process.
The Advantages of Collaborating with Colorado Computer Support
By partnering with Colorado Computer Support, your organization will reap numerous benefits:
Demonstrated expertise: Colorado Computer Support's team of experienced cybersecurity professionals guarantees your organization receives the highest level of expertise in safeguarding digital assets.
Scalable solutions: Colorado Computer Support can adapt its services to meet your evolving cybersecurity needs as your organization grows, offering scalable and cost-effective solutions.
Local presence: Based in Colorado Springs, Colorado Computer Support is well-positioned to provide personalized and responsive services to local organizations, making them an ideal partner for businesses in the area.
Commitment to excellence: Colorado Computer Support is dedicated to delivering top-quality services to its clients, ensuring your organization achieves and maintains optimal cybersecurity fitness.
Conclusion
Maintaining optimal cybersecurity fitness is critical for organizations of all sizes in light of the constantly changing cyber threats. By partnering with an experienced cybersecurity mentor like Colorado Computer Support, organizations in Colorado Springs can reinforce their defenses, protect valuable digital assets, and stay ahead of the curve. With customized solutions, ongoing support, and a comprehensive approach to security, Colorado Computer Support is the ideal cybersecurity partner for any organization seeking to enhance its digital protection.