Powering Forward with Effective Cybersecurity: How Colorado Computer Support and Cyberleaf are Changing the Game
In a world where cybersecurity has become an omnipresent concern for businesses of all sizes, Colorado Computer Support's CEO, Blake Schwank, has been tirelessly working towards providing unmatched cybersecurity services. His recent interactions with Brant Feldman, an executive from Cyberleaf, a premier cybersecurity firm, reveal the shortcomings in the managed service provider (MSP) sector's cybersecurity tools.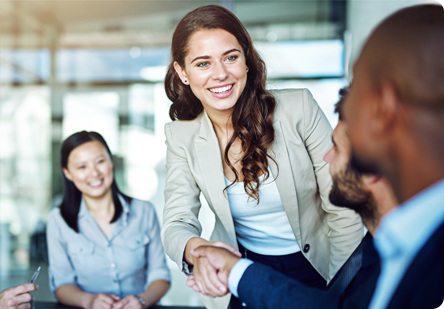 A Powerhouse Partnership: Colorado Computer Support and Cyberleaf
Colorado Computer Support (CCS) and Cyberleaf have forged a strategic alliance to safeguard their clients and ensure their compliance with rigorous standards like Cybersecurity Maturity Model Certification (CMMC) and NIST 800-171. A common pitfall among MSPs is their tendency to navigate these complex terrains single-handedly, foregoing partnerships with cybersecurity specialists like Cyberleaf.
CMMC implementation is an expensive and labor-intensive procedure, with the required tools often costing hundreds of thousands of dollars. Several MSPs face significant challenges in deploying these services. Here's where the strengths of Cyberleaf and CCS merge into a formidable front.
Bridging the Cybersecurity Gap
Cyberleaf offers a viable solution for MSPs, helping their clients retain their presence in consumer cloud ecosystems instead of migrating to alternatives like GCC High. This synergy between Cyberleaf and CCS allows organizations with stringent compliance requirements, like CMMC, to drastically cut costs while exceeding compliance benchmarks.
Inside Cyberleaf: A Cybersecurity Powerhouse
But what fuels Cyberleaf's prowess in the cybersecurity realm? As a 24/7/365 Managed Security Service, Cyberleaf is the brainchild of network engineers, scientists, and relentless threat hunters. Their executives have honed their skills in some of the world's largest and most recognized telecommunications and technology corporations, including Verizon, T-Mobile, Motorola, and AT&T.
Their networking specialists, armed with advanced degrees and certifications in cybersecurity, data science, electrical, and civil engineering, are adept at protecting clients—from small-to-medium-sized businesses to federal and state agencies, including the Department of Defense.
Cyberleaf's leadership is integral to the Telecommunications Industry Association (TIA) and the National Institute of Standards and Technology (NIST). Moreover, they hold a founding board membership for the Center for Internet Security (CIS), fortifying their commitment to Internet security.
Conclusion: A New Chapter in Cybersecurity
In conclusion, the strategic partnership between Colorado Computer Support and Cyberleaf aims to transform the cybersecurity landscape for managed service providers. By addressing the shortcomings of traditional cybersecurity tools, this collaboration offers MSPs a viable pathway to secure, efficient, and cost-effective solutions, helping their clients achieve and exceed compliance standards. Cyberleaf's unyielding commitment to cybersecurity and CCS's innovative approach herald a new era of robust, affordable, and effective cybersecurity solutions.