Why Choose CCS?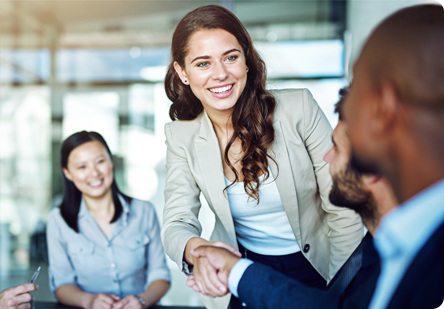 Questions That You Should Ask Our Clients
Why work with Colorado Computer Support? That's a good question and one we get asked all the time.
Our answer? Honestly …we're not really sure. I say this is because every IT company is generally going to tell you the same thing:
"We've got the smartest people."
"We've got the best techs."
"We have phenomenal service."
"We answer your phone calls and respond to your emails faster than anyone."
They all say the same things.
But… what I can tell you is what our clients say about us.
What Do Our Clients Say About CCS?
Here's what two happy clients wrote recently:
"Over the last couple of months, I've been very impressed with the service AVA has received from CCS. Tom especially has been good about answering my questions via email and helping me work through some big issues we've been having. The quality of support has been far and above what we got from our last vendor. I've been so impressed that I've been recommending you to some other charter people. I will be doing some more email introductions over the next few weeks with people I know who are looking for a good school vendor. Thanks for your great service!" Luke Mund, AVA's Technology Teacher and in-house IT Support
"With the right, peak-performing technology solutions we can provide the quality products and timely service our customers deserve. Colorado Computer Support ensures this. They keep our business up and running productively and efficiently." Mike Callicrate of Ranch Foods
If you'd like to know what others think, I'd be happy to connect you to them. Hopefully, this will spark a conversation between you and some of our clients so you can find out what it's really like to work with CCS.
What Should You Ask Our Clients?
Ask them things like:
How our people serve them.
How fast they respond when then need service.
And how we cared for them when they were in a chaotic situation with their IT – how we helped them weather the storm.
If you'd like to go into more detail, here's a list of questions you can choose from. (There are a lot here, so pick the few that are most important to you.)
7 Questions to ask about CCS' support:
How is support provided?
How are complex issues escalated?
What are the hours of emergency support?
How satisfied are you with their help desk?
Do they you offer on-site support hours as part of the contractual fee?
Is emergency support available twenty-four hours a day, seven days a week?
Does CCS include communication channels such as telephone, email, portal access, and live chat?
7 Questions to ask about CCS' services:
What is CCS' average network uptime performance?
Do they have tiered features and capabilities?
Do they offer on-site hours built into the regular contractual fee?
What metrics do they use to assess speed, reliability and overall performance?
Is there enough flexibility to add or remove service offerings based on your business needs?
Are they able to diagnose and remedy service issues remotely without your intervention?
Do they offer customized solutions regarding growth plans and achievable goals?
7 Questions to ask regarding our contract and fees:
How will your data be retrieved if you decide to terminate your agreement with CCS?
Can a break clause be initiated if you decide to terminate your contract?
Is their service level agreement consistent for all their customers or can you negotiate this?
Does contract flexibility include monthly and annual payments with capping on yearly rate hikes?
Do you need to purchase additional infrastructure solutions for their managed services to work for your business?
Does CCS' fee structure cover additional cost management that notifies when new charges get applied?
Do they include an assessment of your IT infrastructure before providing projected service fees? If so, is this a separate cost?
7 Questions to ask regarding data management:
What methods does CCS use to protect your data?
What redundancy gets built into their solution?
Who owns your data if it gets hosted at CCS' facility?
How are data backups and disaster recovery handled?
What measures and processes are in place to protect your data against security breaches or data leaks?
Do they host multiple clients on the same systems, in a multi-tenant environment or exclusivity in-area?
Do they run your service operations through 3rd-party hosting providers or data centers?
7 Questions to ask regarding CCS' credibility and capabilities:
Do they employ a dedicated staff or ad-hoc professionals?
How do they train ad-hoc support?
How many years has CCS been providing IT managed services?
What is their level of expertise in your industry regarding regulatory compliance requirements?
How does their IT service desk team stay current with new technology developments and trends?
What percentage of their business gets dedicated to managed services versus other business models?
If you're required to provide an audit trail showing compliance, how does CCS handle this?
In Summary
Before deciding on any Colorado Springs IT service company, you must first do your due diligence and gather and analyze background information on them. To make an informed decision means checking their references. Ask them about things that you have in common such as challenges and goals, and about their experience with the IT company and how they addressed their problems and provided solutions.
Once you ask our clients about the service and support they receive from us, this will give you a clear picture of who we are and what we do. Only then will you know the answer to: "Why CCS?"
If you'd like a list of references, don't hesitate to contact us in Colorado Springs at 719.439.0599 or email: info@coloradosupport.com